Inspiration4 team takes on Mount Rainier
BY: John Kraus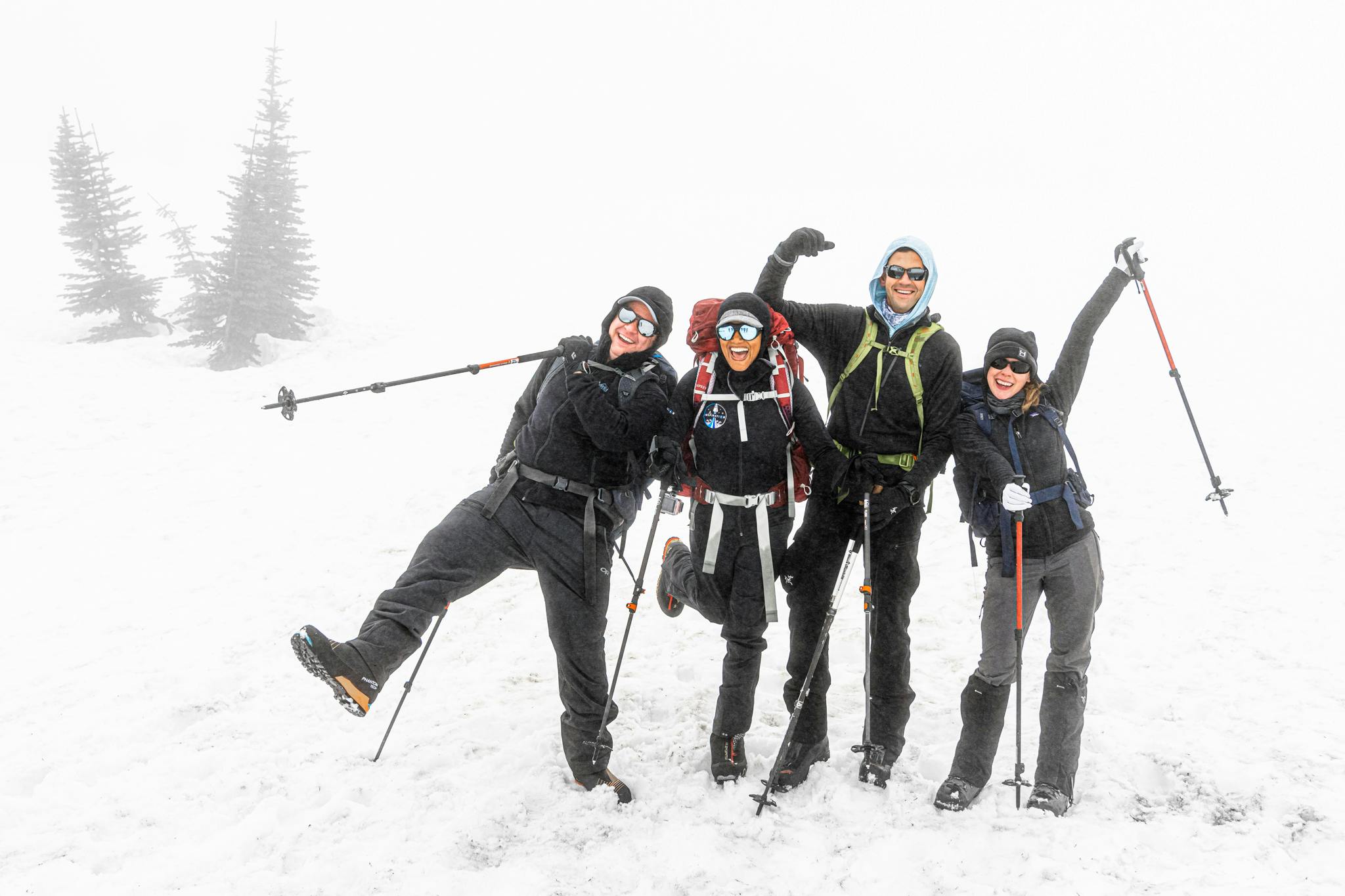 As the Inspiration4 crew continues to prepare for their mission, they took on a challenging team-building activity earlier this month — climbing to Camp Muir on Mount Rainier in Washington state!
Preparing to spend three days in a confined environment with three other humans while orbiting Earth at 17,500 miles per hour in a spacecraft is a unique challenge, but this climb presented an opportunity for the crew to grow as a team in an difficult environment, facing cold temperatures, limited visibility, and minimal accommodations at the camp.
"We are going to work on getting comfortable being uncomfortable," said Inspiration4 commander Jared Isaacman before the climb.
Camp Muir rests just above 10,000ft in altitude and presents a difficult climb for new and experienced climbers alike. 
The Inspiration4 astronauts and team spent the first day in the area briefing with guides from RMI Expeditions who supported the group in their ascent to Camp Muir. RMI helped ensure the team was well prepared with the right clothing, food, and supplies. The team was also joined by legendary mountaineer Ed Viesturs, who has summited every 8,000-meter mountain in the world without supplemental oxygen — the only American to do so.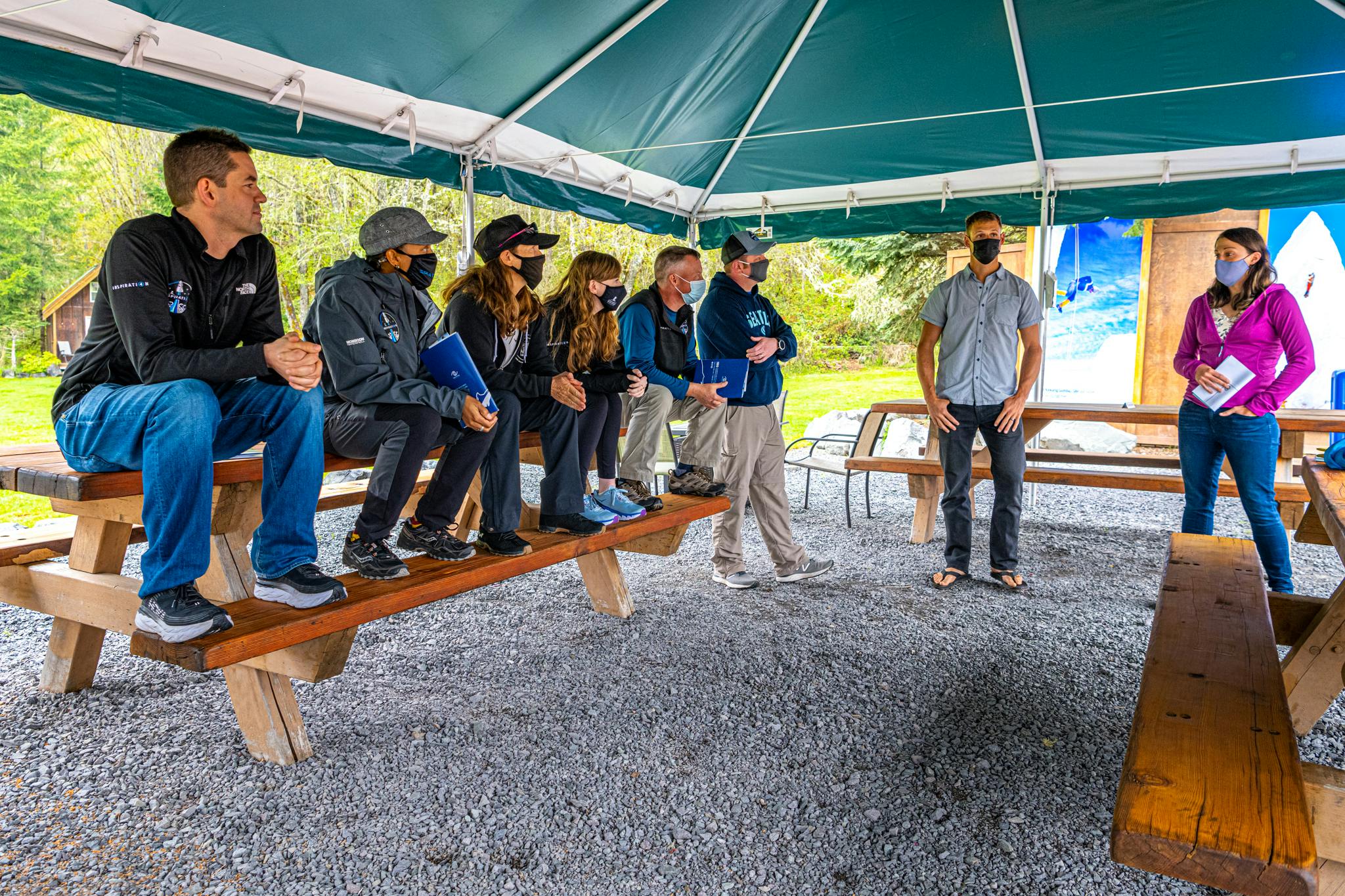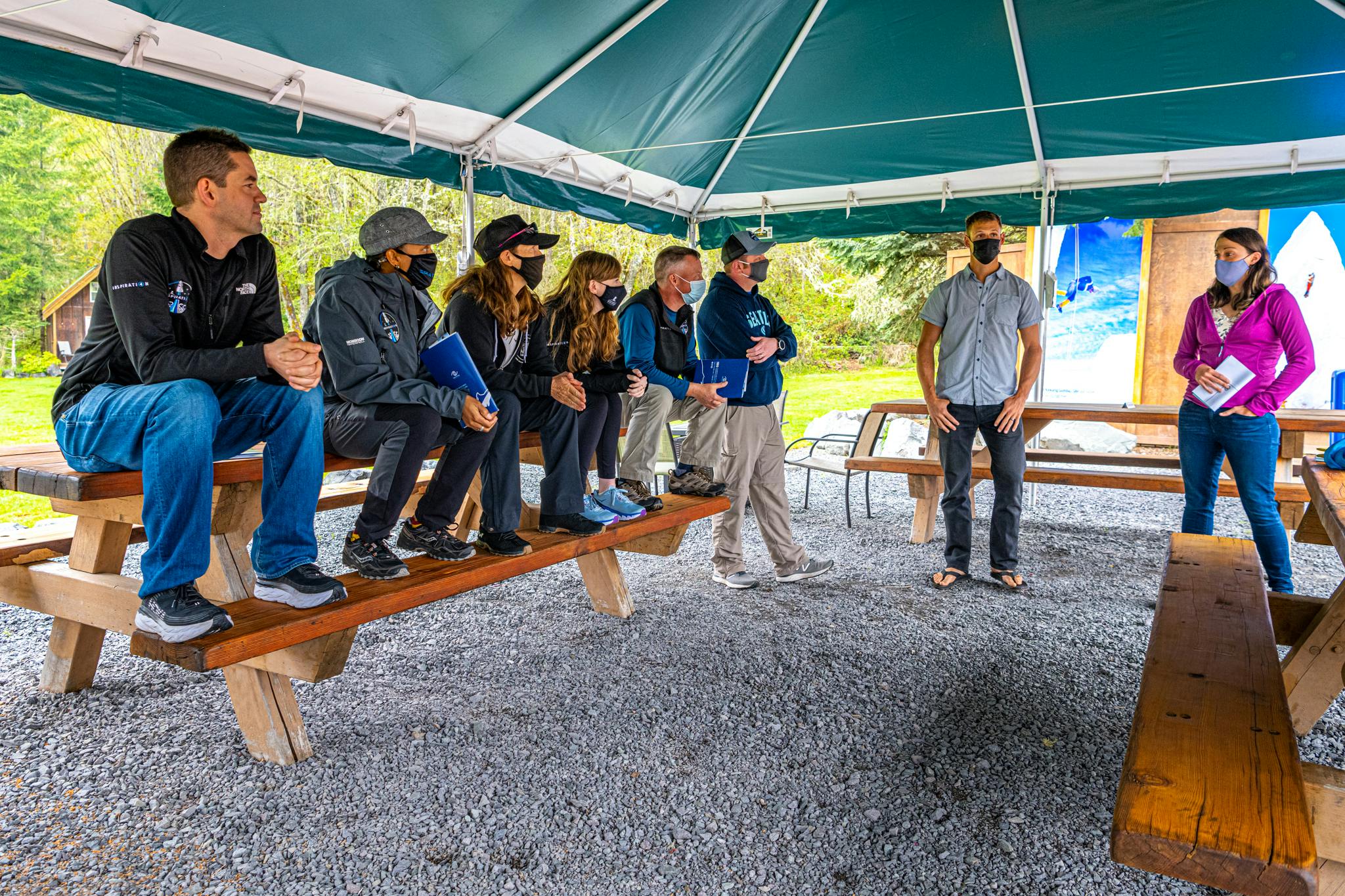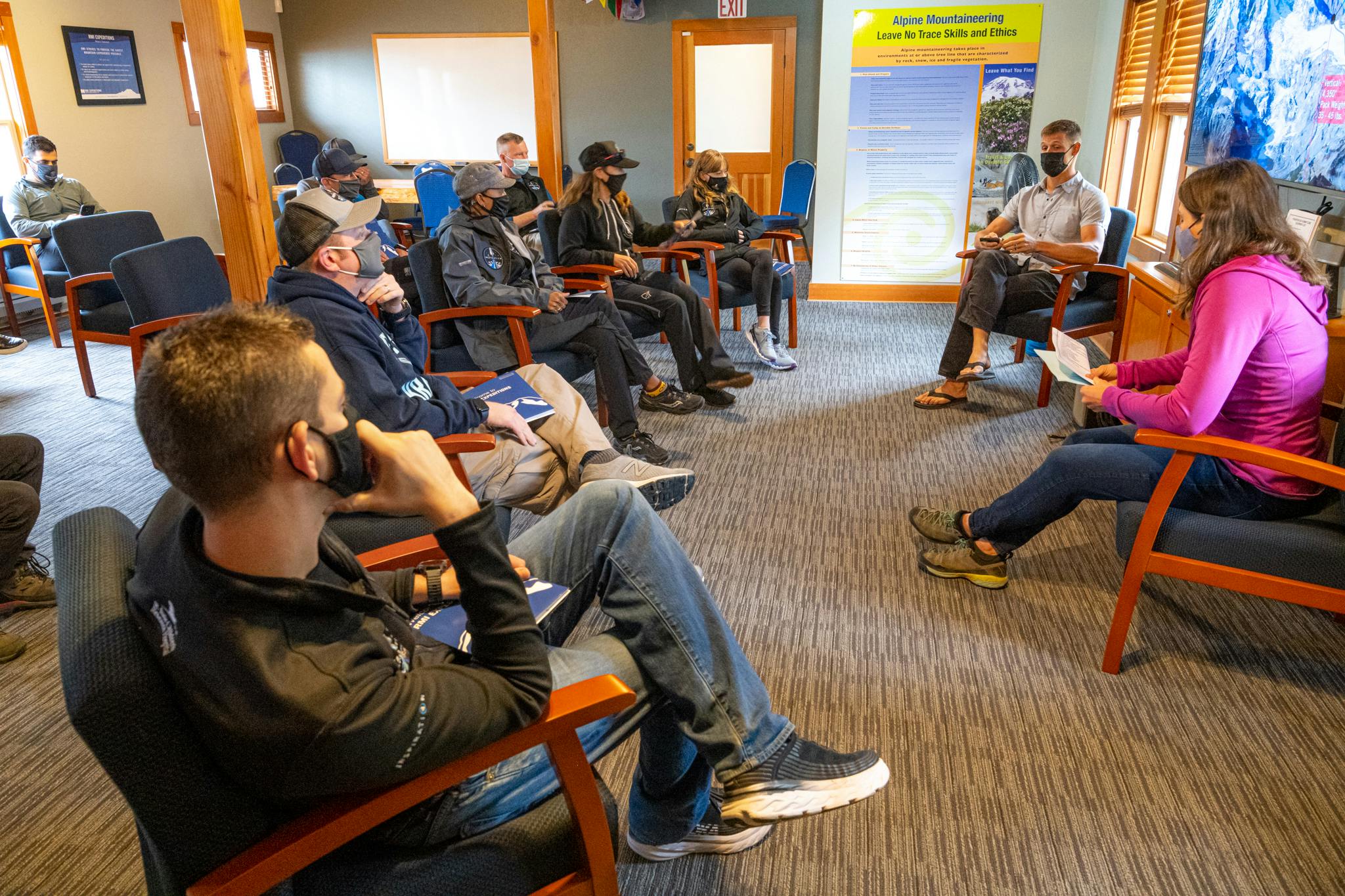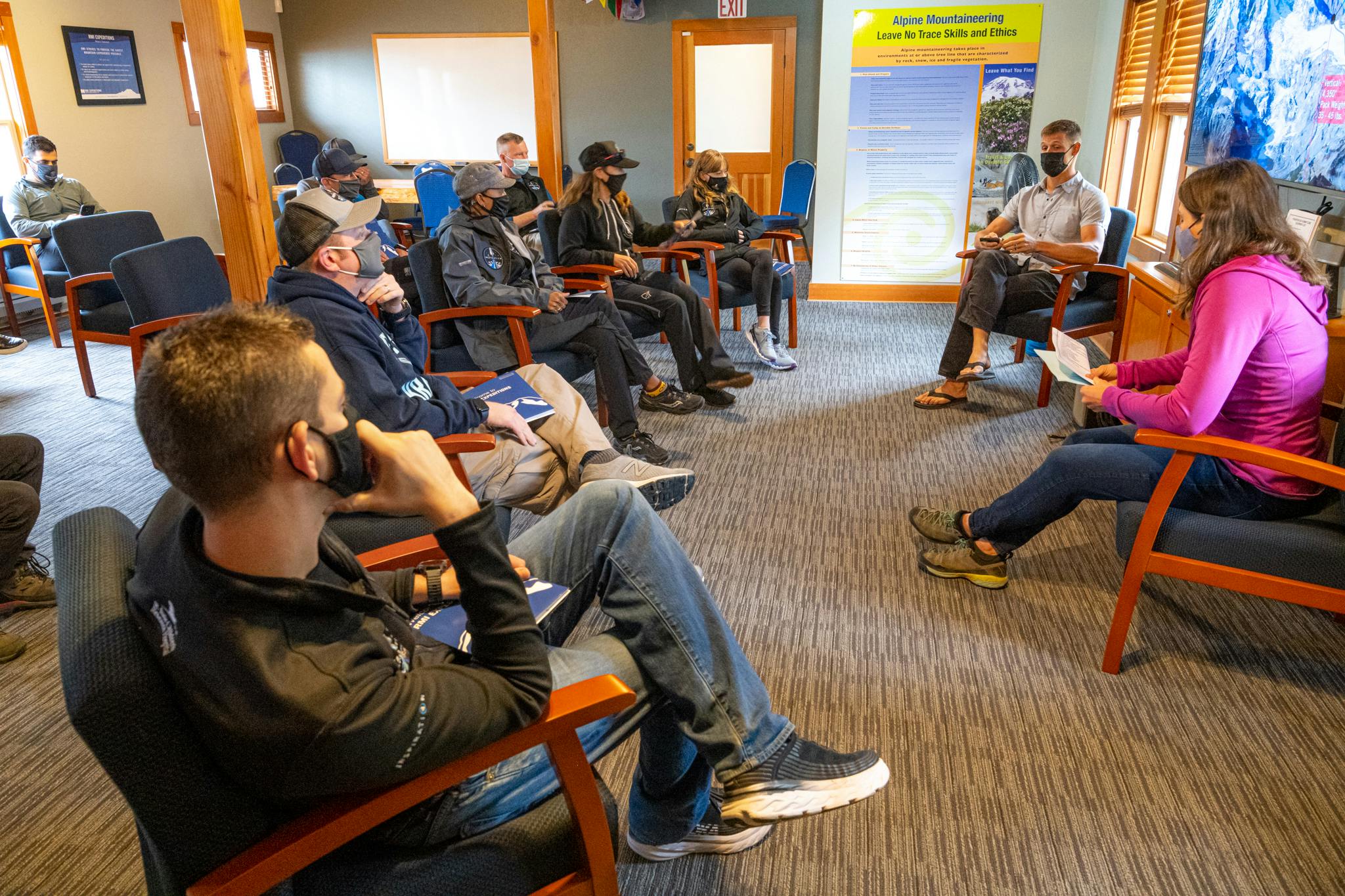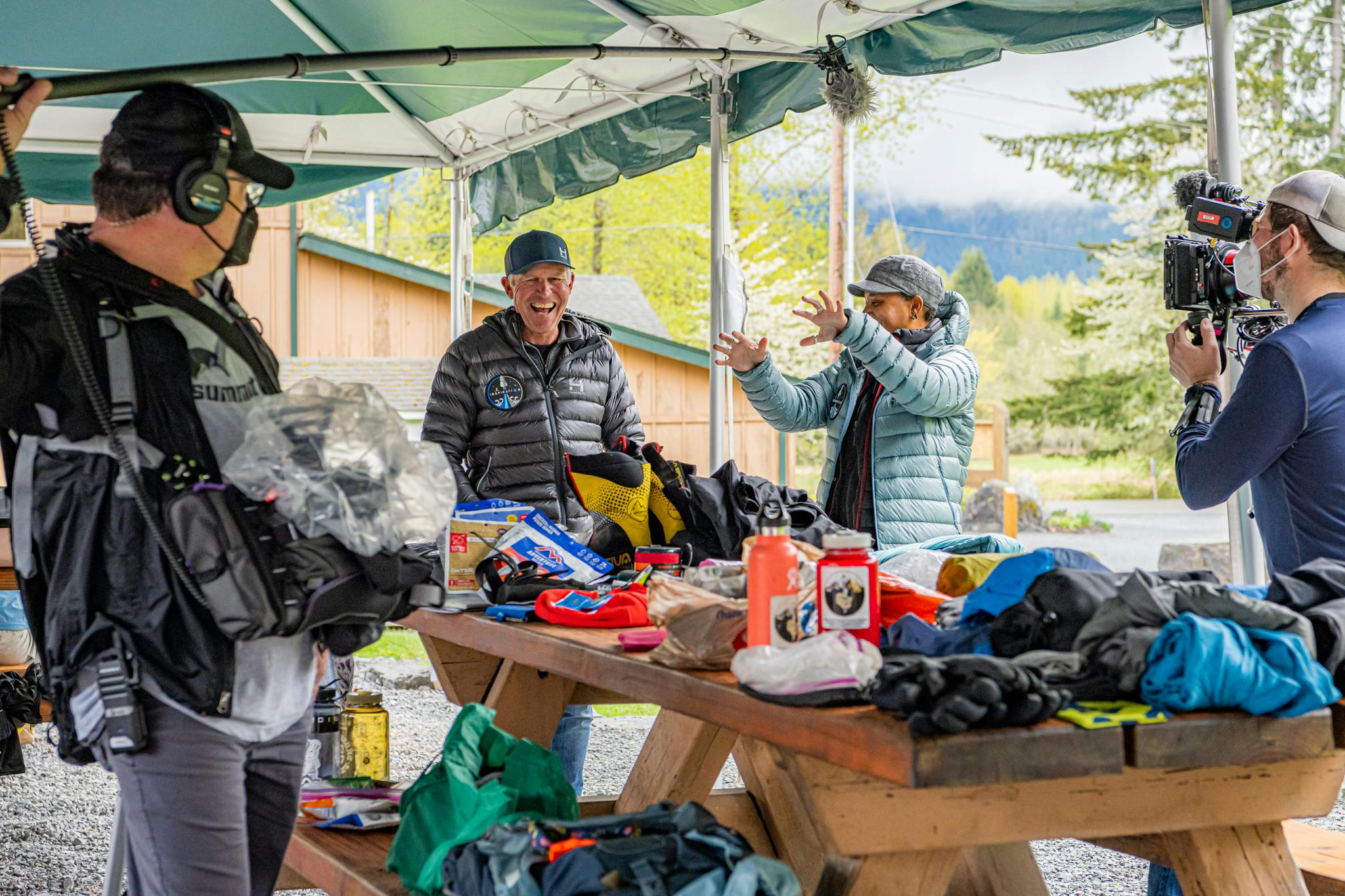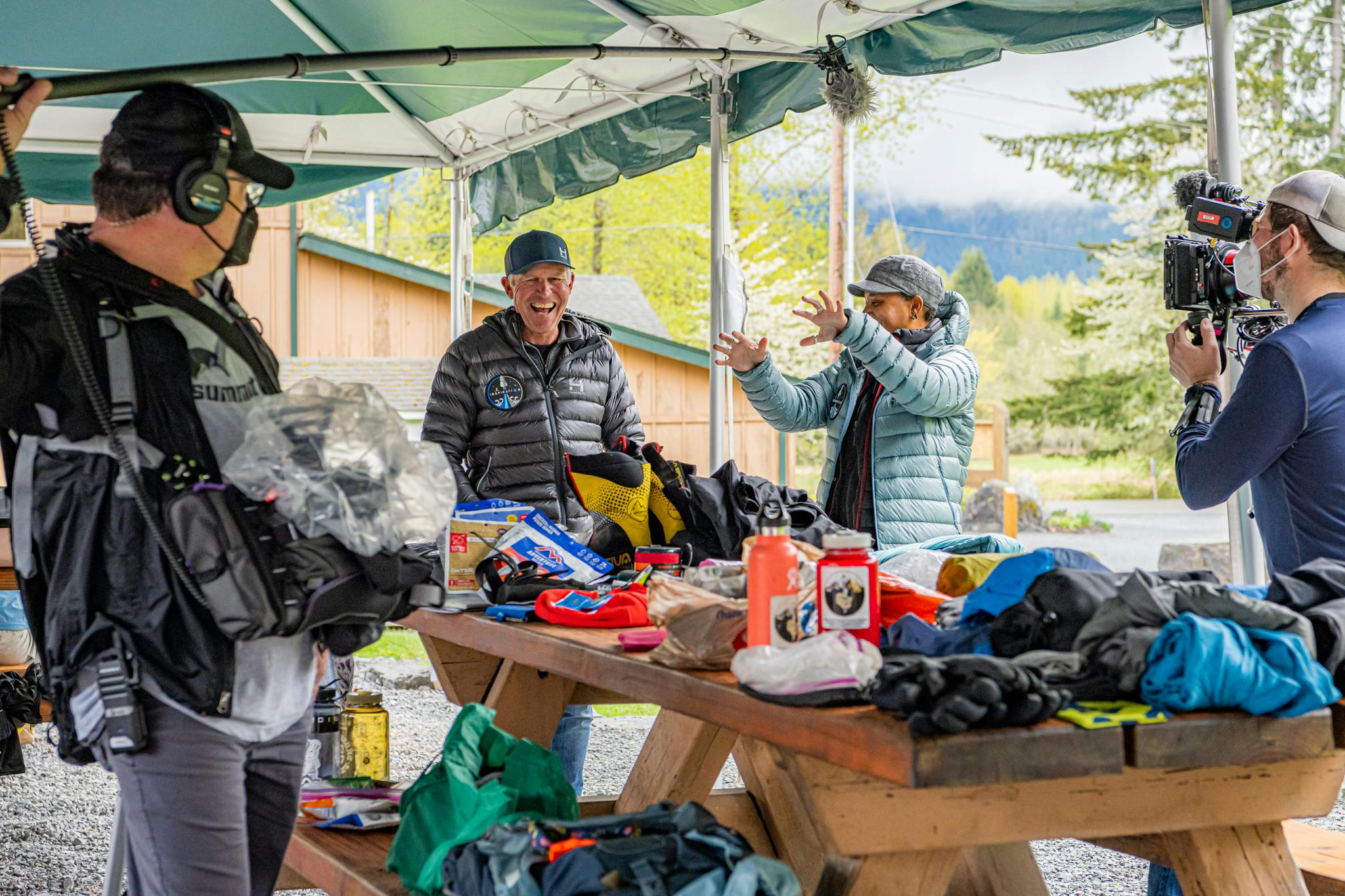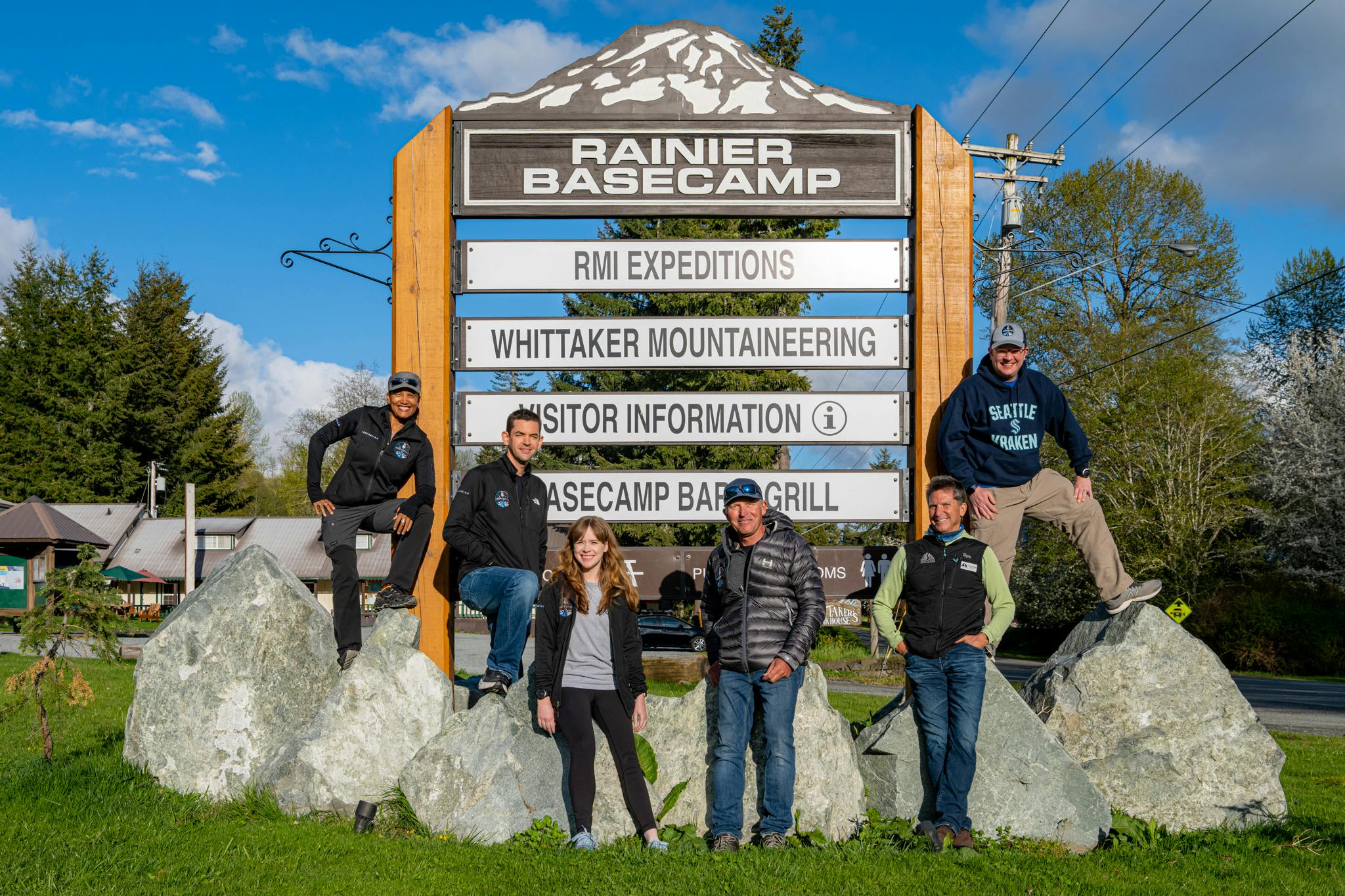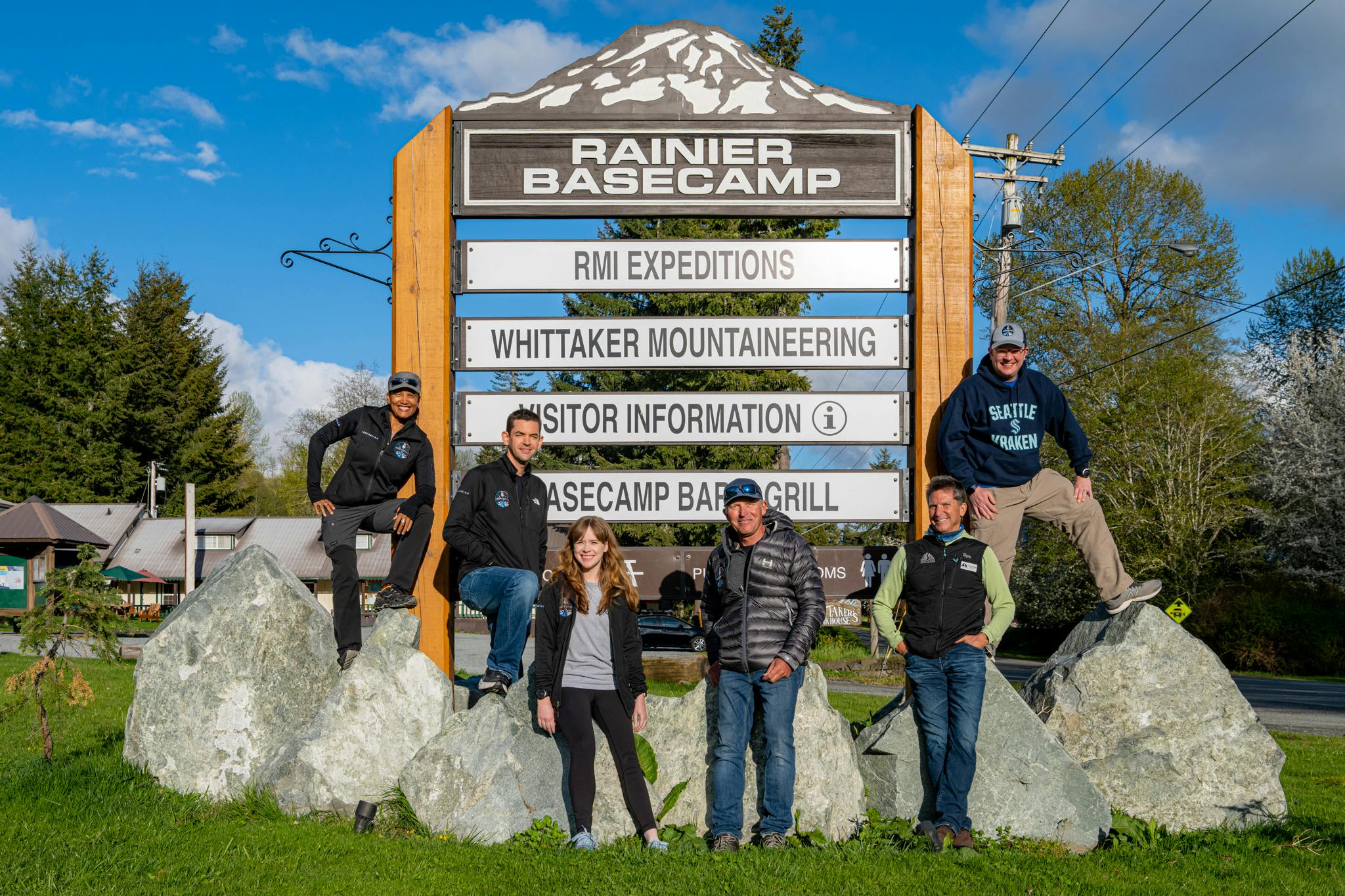 Inspiration4 mission specialist Chris Sembroski has lived in the greater Seattle area for almost 14 years, and Mount Rainier has been a continuous backdrop in his day-to-day life — an icon of the Pacific Northwest, always looming in the distance — but he had never before made the climb to Camp Muir. And he certainly didn't think his first visit to Mount Rainier National Park would be during his training to become an astronaut and lead-up to flying to space.
"In fact, you can follow almost everything with the phrase 'during a lead-up to flying to space'," Chris quipped.
"Although I can constantly see the mountain from anywhere around Seattle, it loomed especially large that day driving up to it, knowing I had to climb that volcano," he shared after the climb. "Even though it was the most difficult hike I have attempted so far, the incredible sense of accomplishment as we reached Camp Muir is something I will never forget."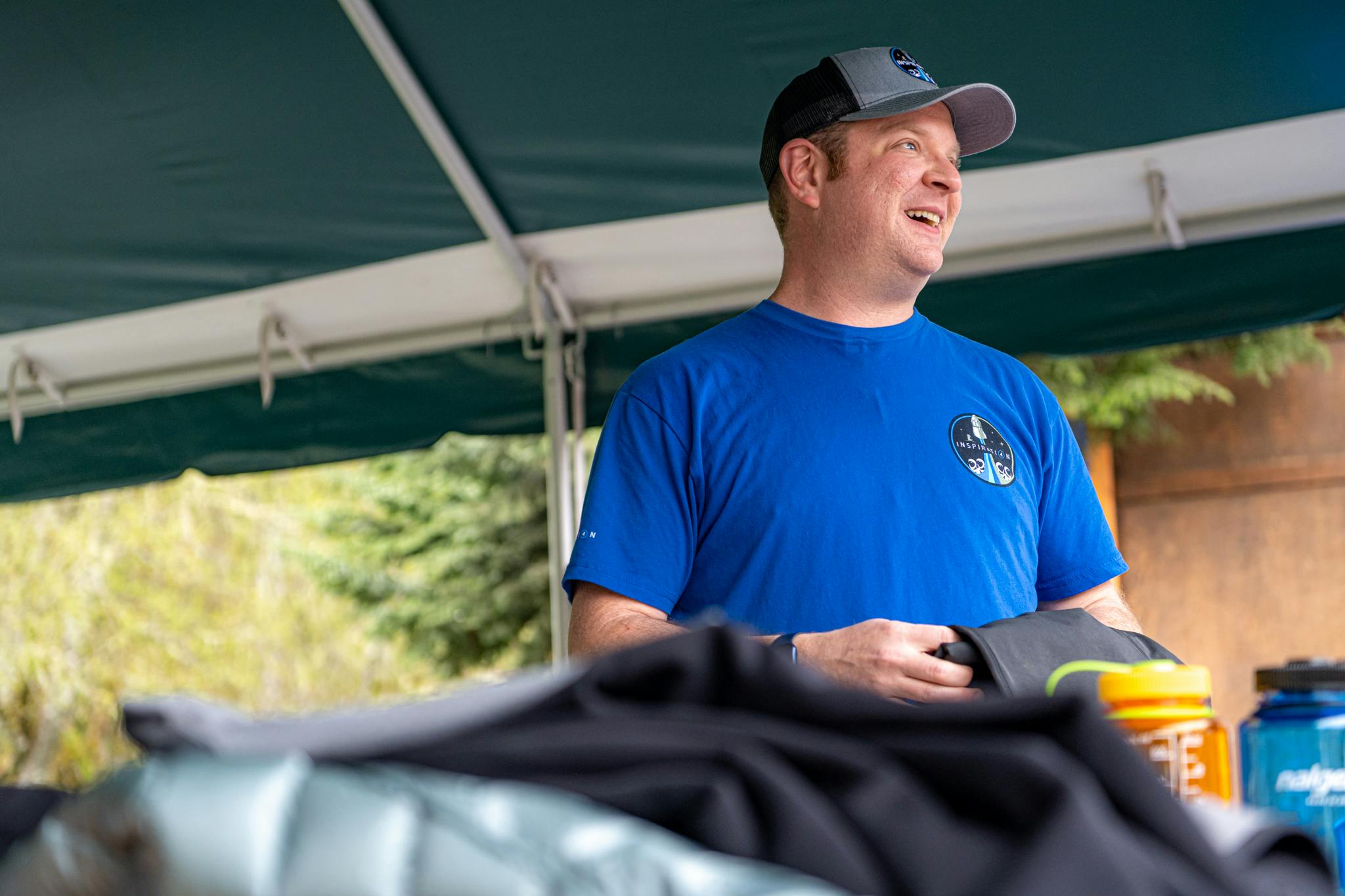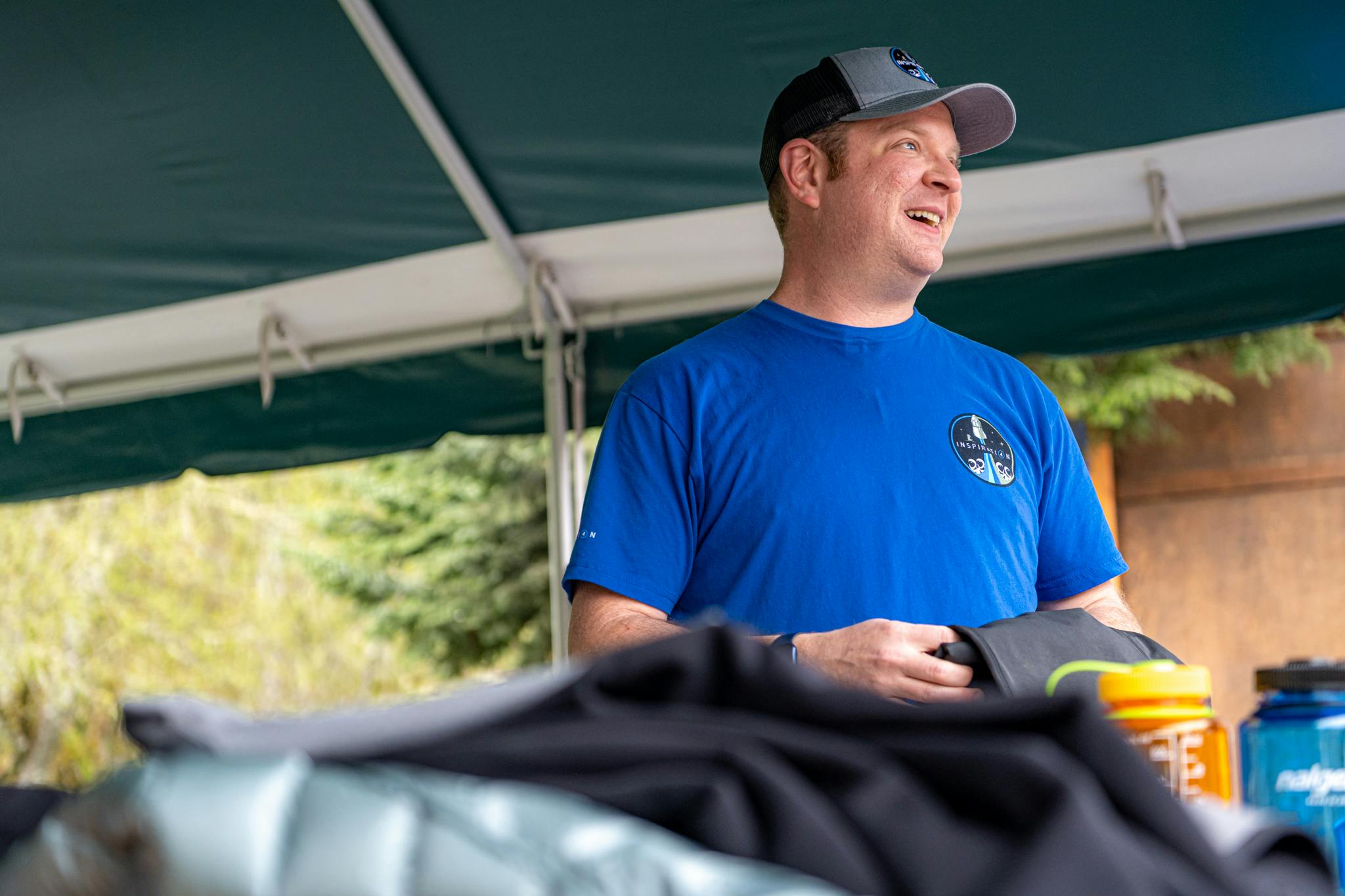 Inspiration4 medical officer Hayley Arceneaux was admittedly nervous going into the trip, but worked hard to physically condition herself ahead of the climb — preparing for the challenge of attempting a strenuous climb with a metal prosthetic in her leg and artificial knee joint.
"I was nervous going into our Mount Rainier trip as I was not sure if I was physically ready for the challenge," Hayley said. "I worked hard in the gym during the month prior to prepare."
Inspiration4 pilot Dr. Sian Proctor commemorated the challenge of Mount Rainier with a poem written after the trip:
Ode to Rainier 🏔
A path forged together
In unison - step upon step
Marching onward and upward
Crunch, slip, breath
When will it end - sigh
A misty dawn that doesn't break 
Pain and perseverance 
Comfort in camaraderie
Pushing you forward
Day slides with each stride
One final push
Relief in realization
Crew cohesion
We are one with the mountain 
— Dr. Sian Proctor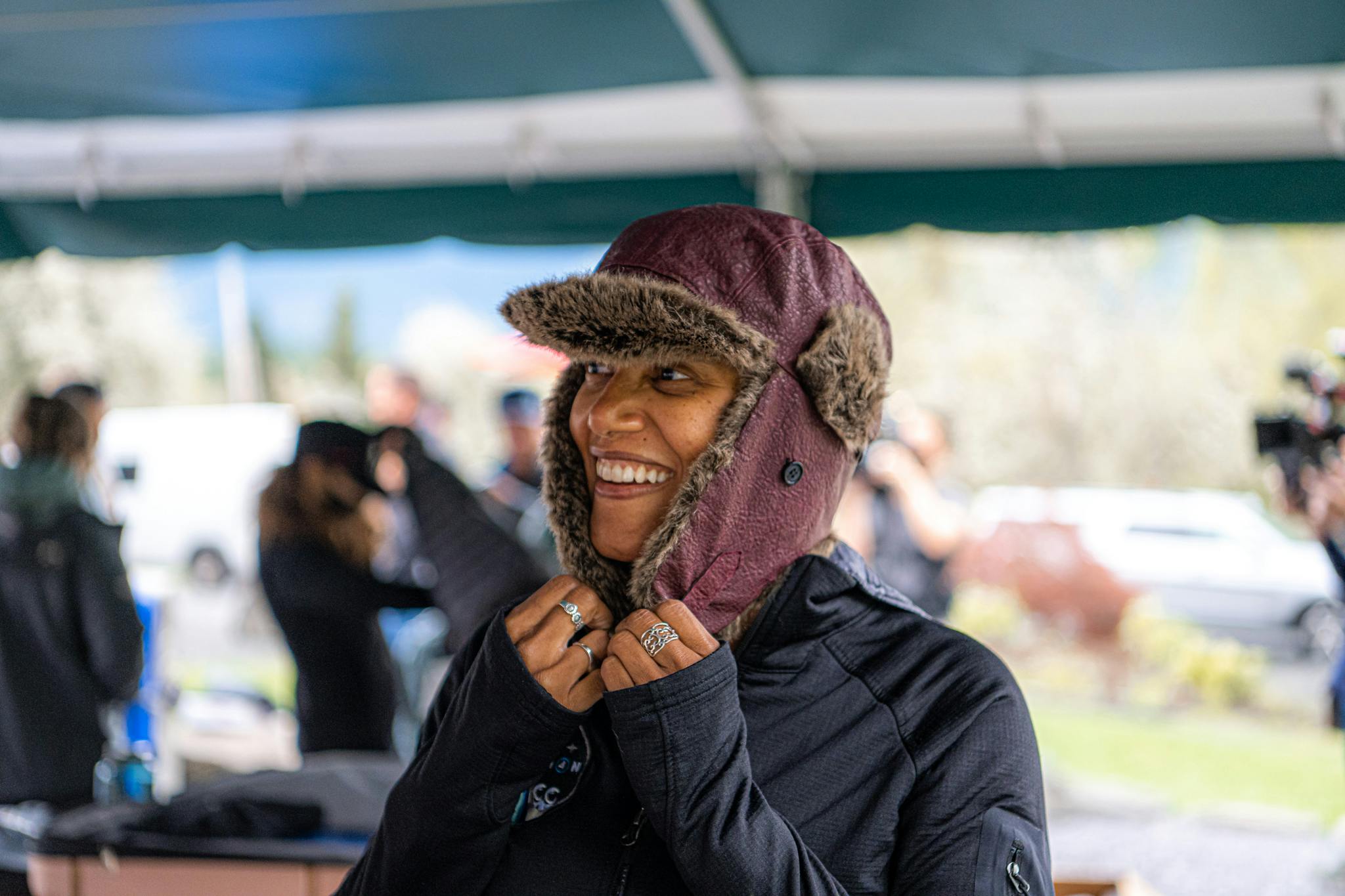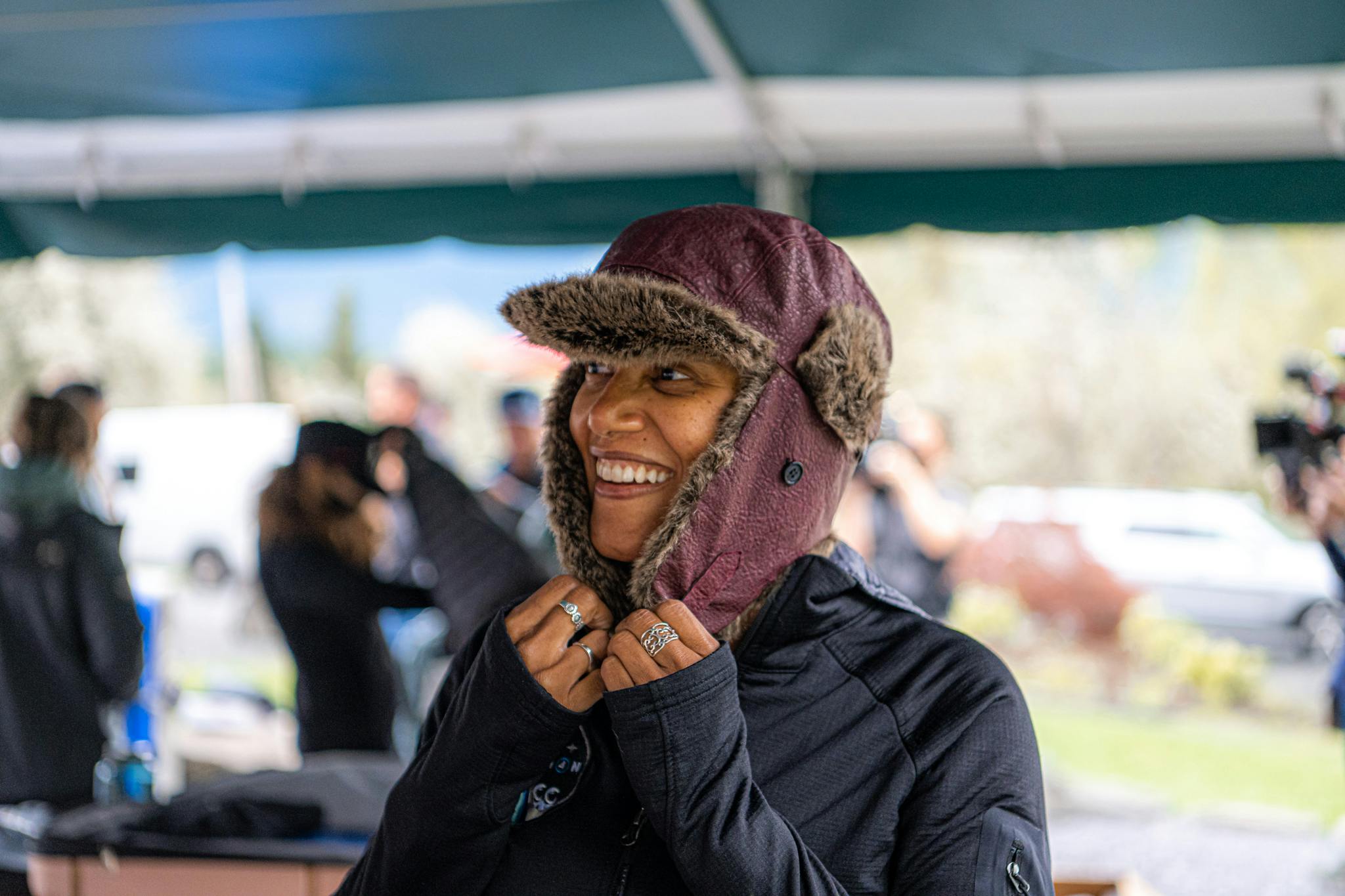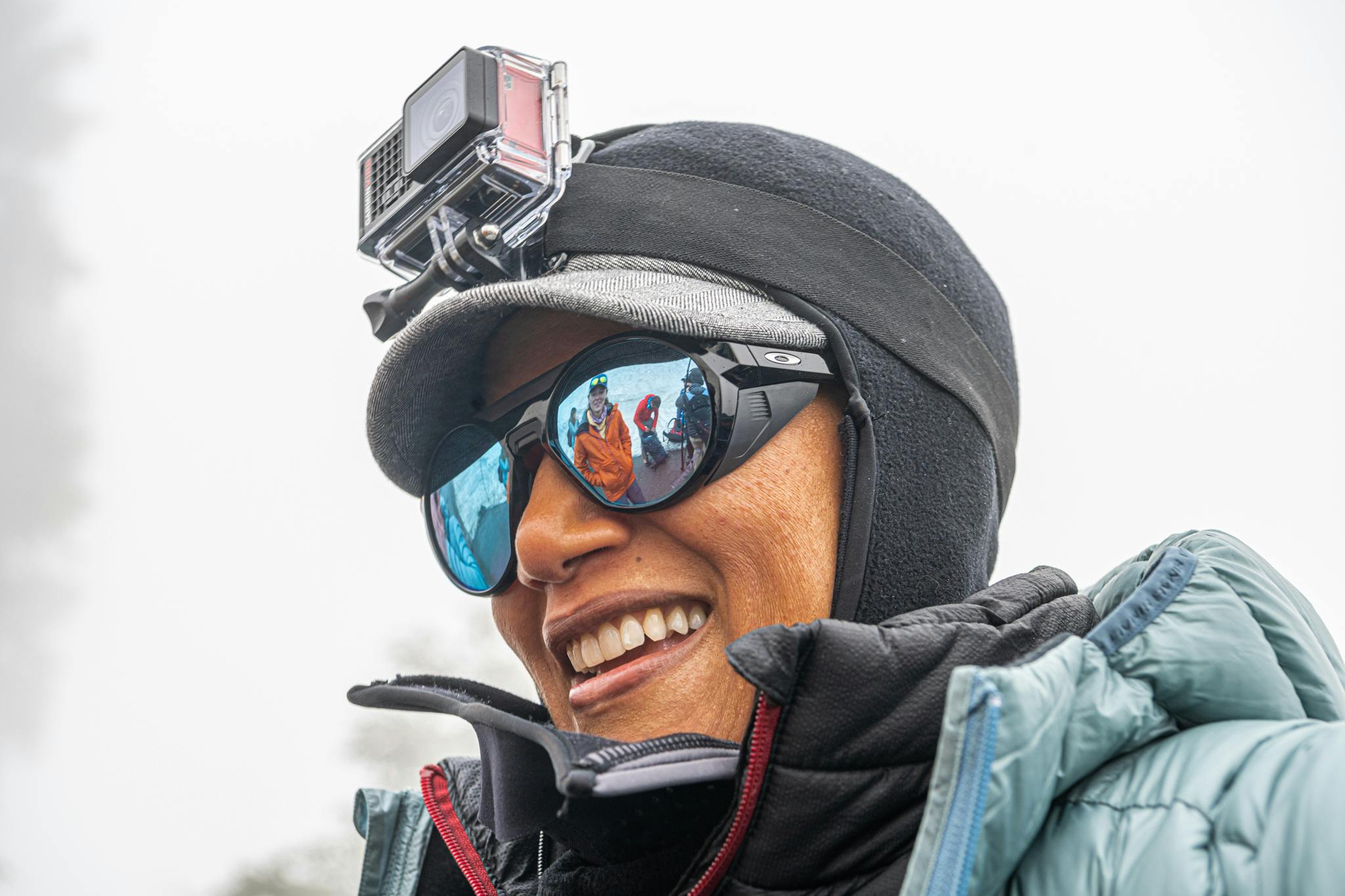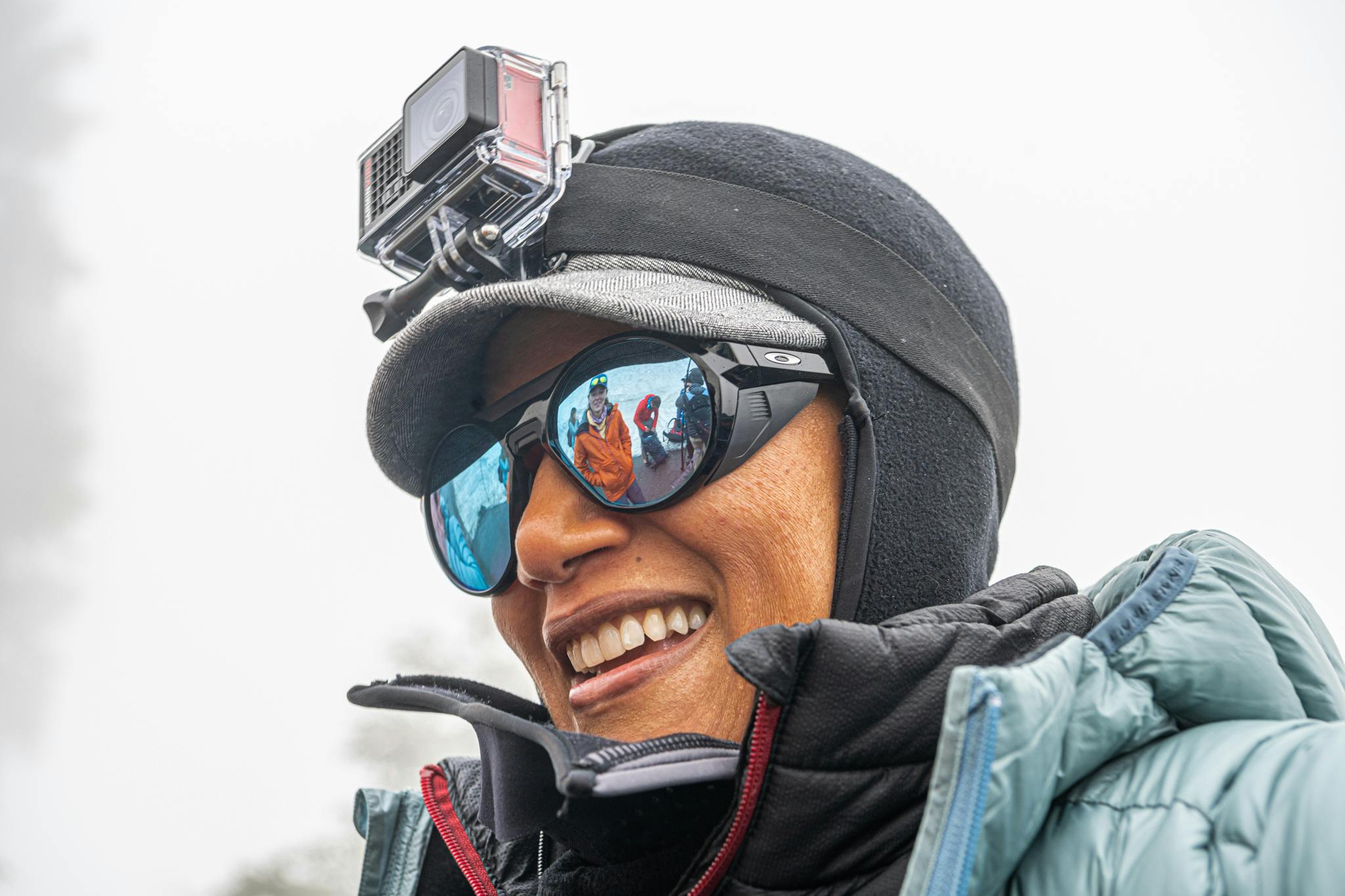 Below: The Inspiration4 team heads off to Camp Rainier on May 1, 2021. Poor weather conditions during the initial ascent presented limited visibility.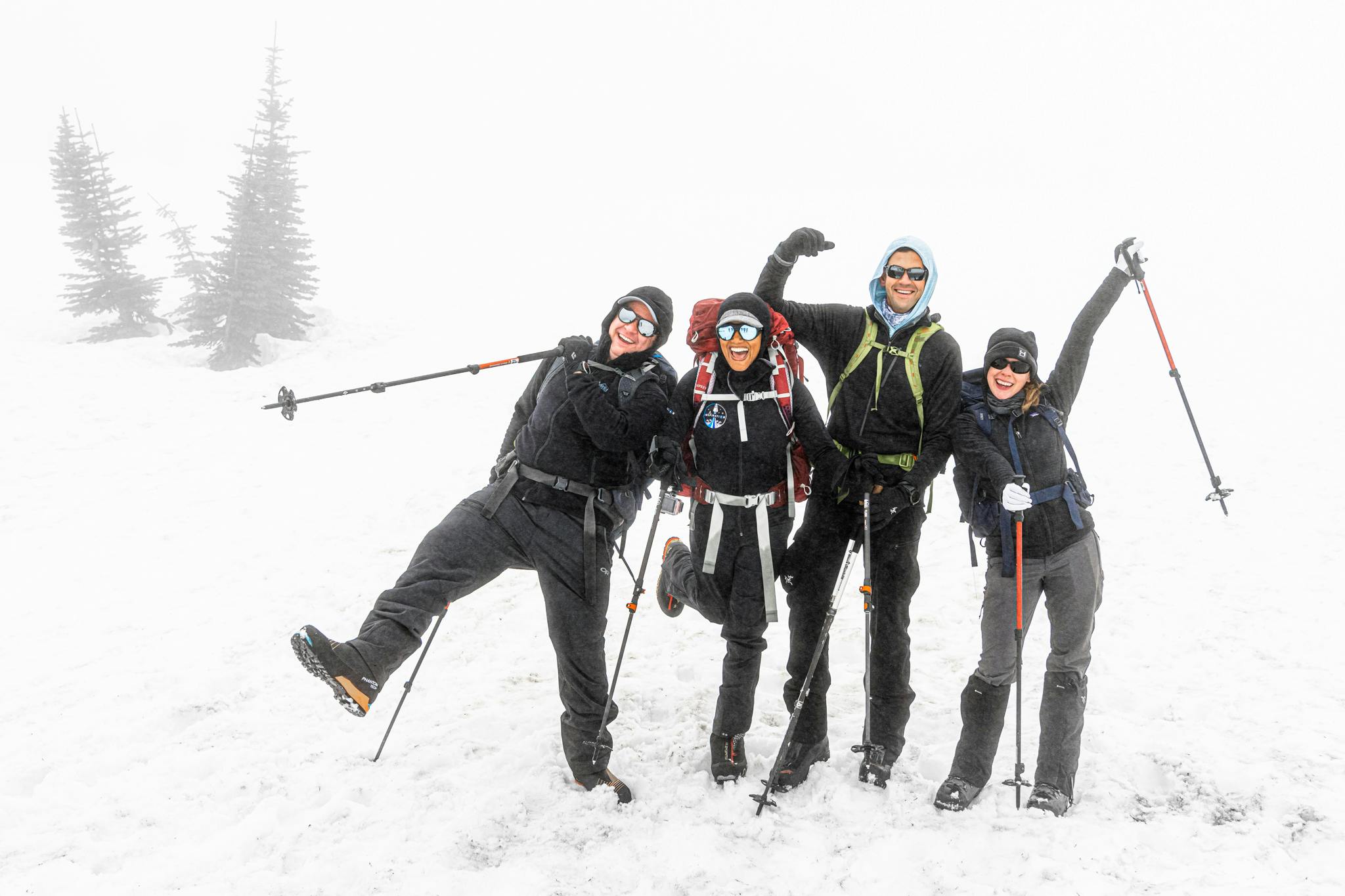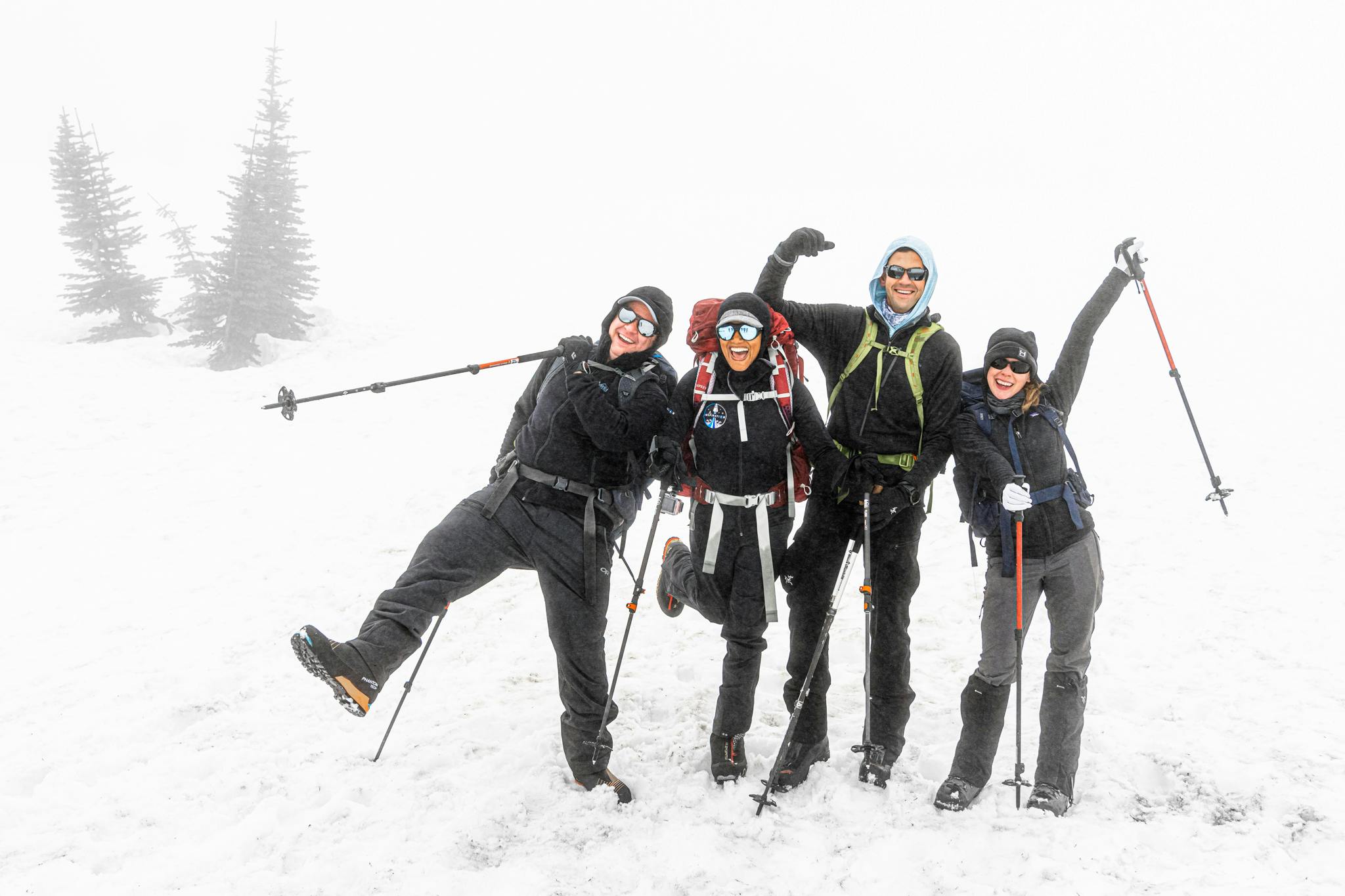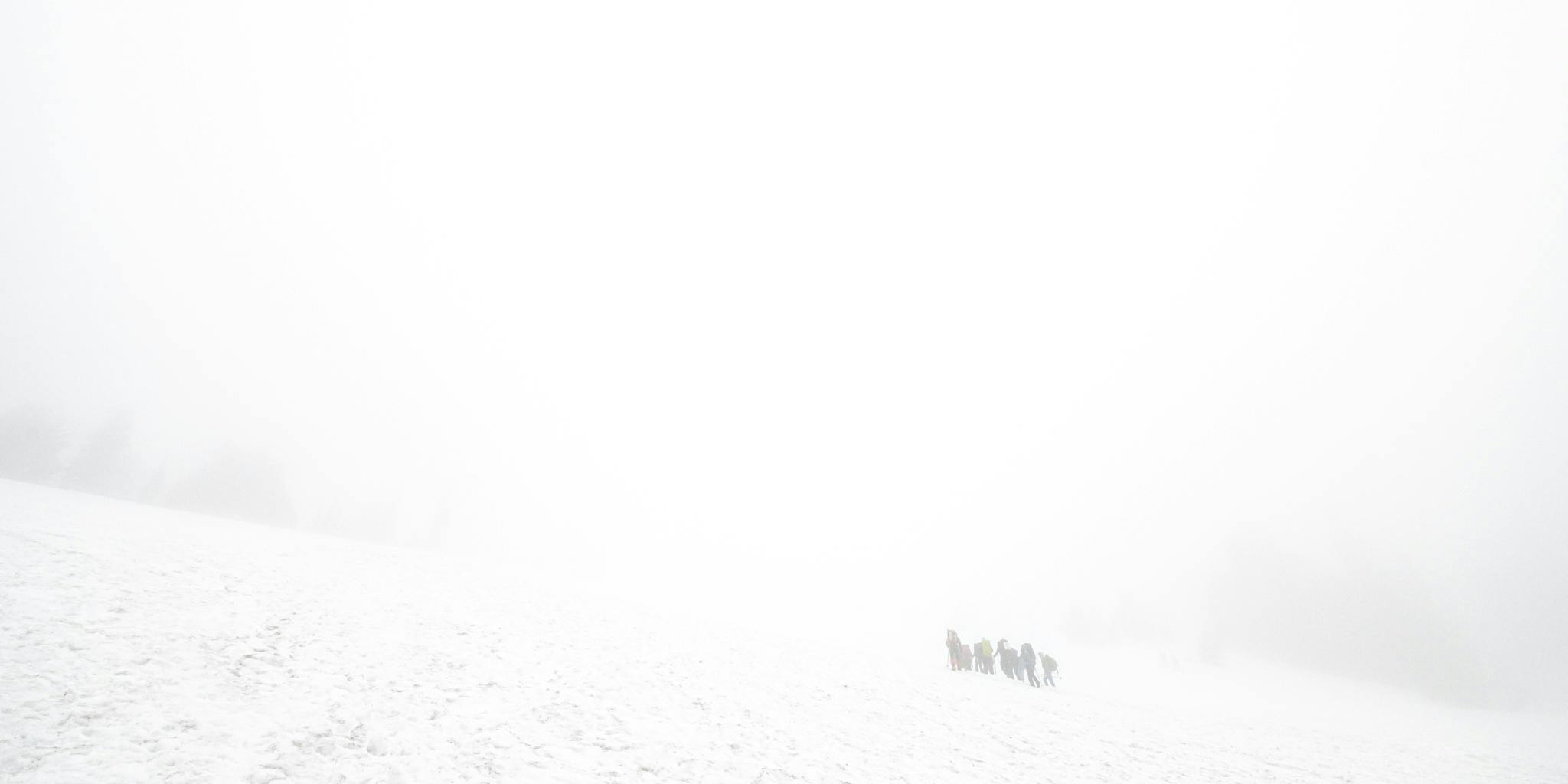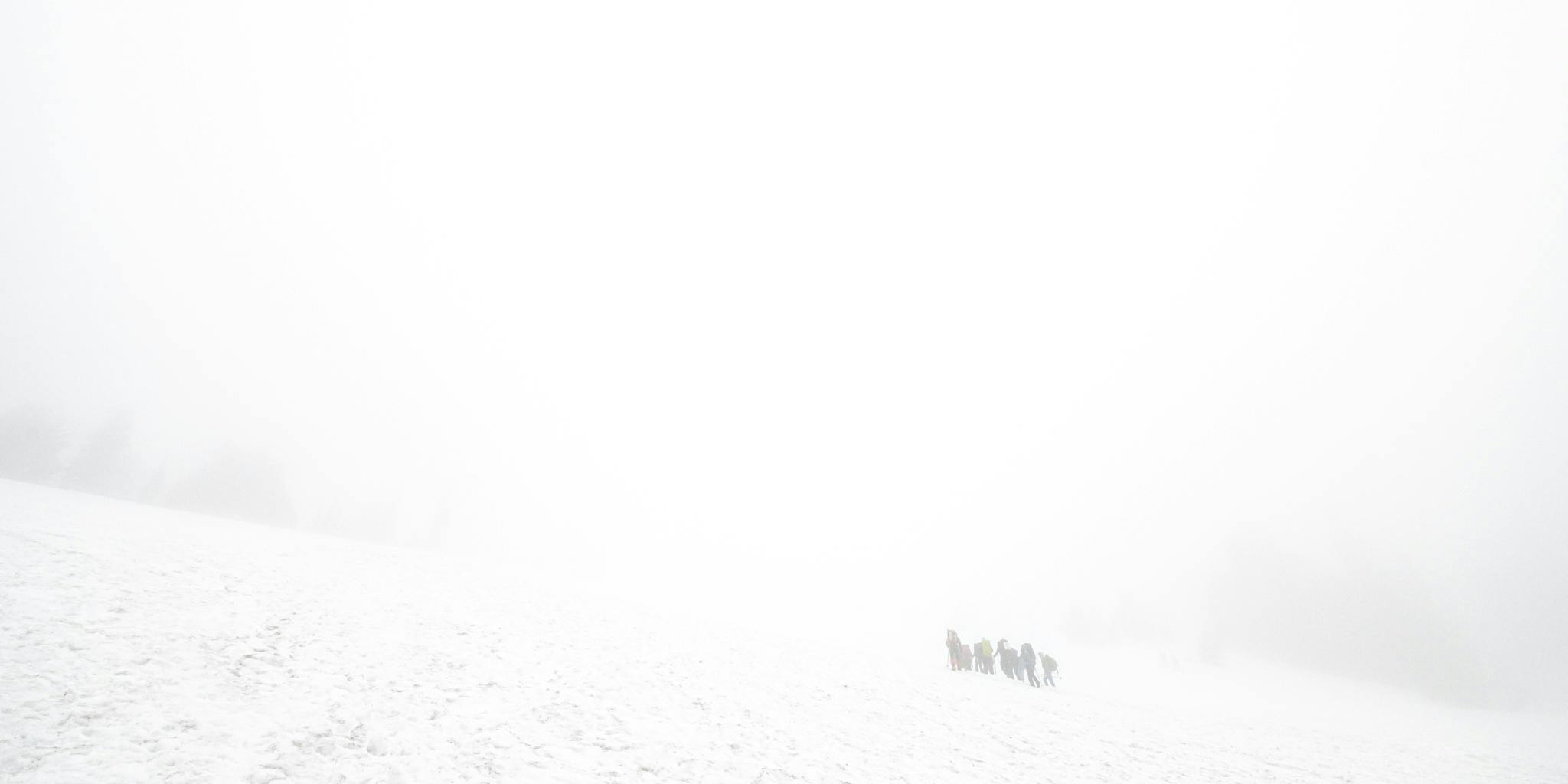 The team's primary objective was to reach Camp Muir, which was achieved on the first day of the climb. The team spent two nights at Camp Muir, soaking in the stunning, elevated views from the mountain, and learning mountaineering skills such as safely roping into a crevasse.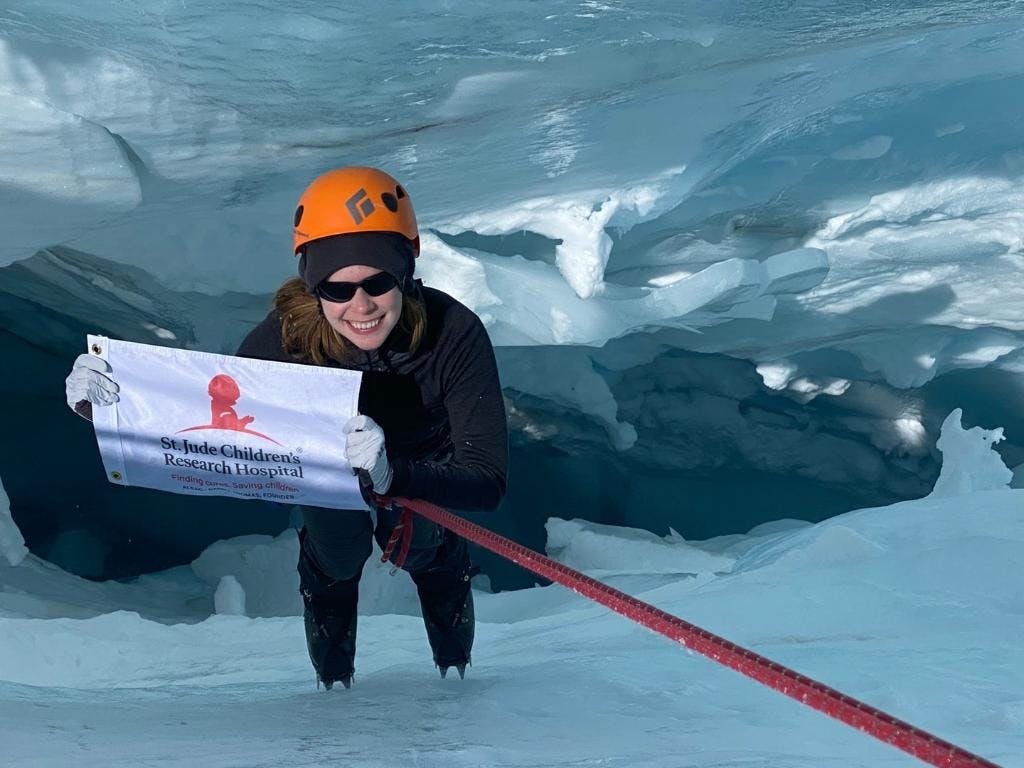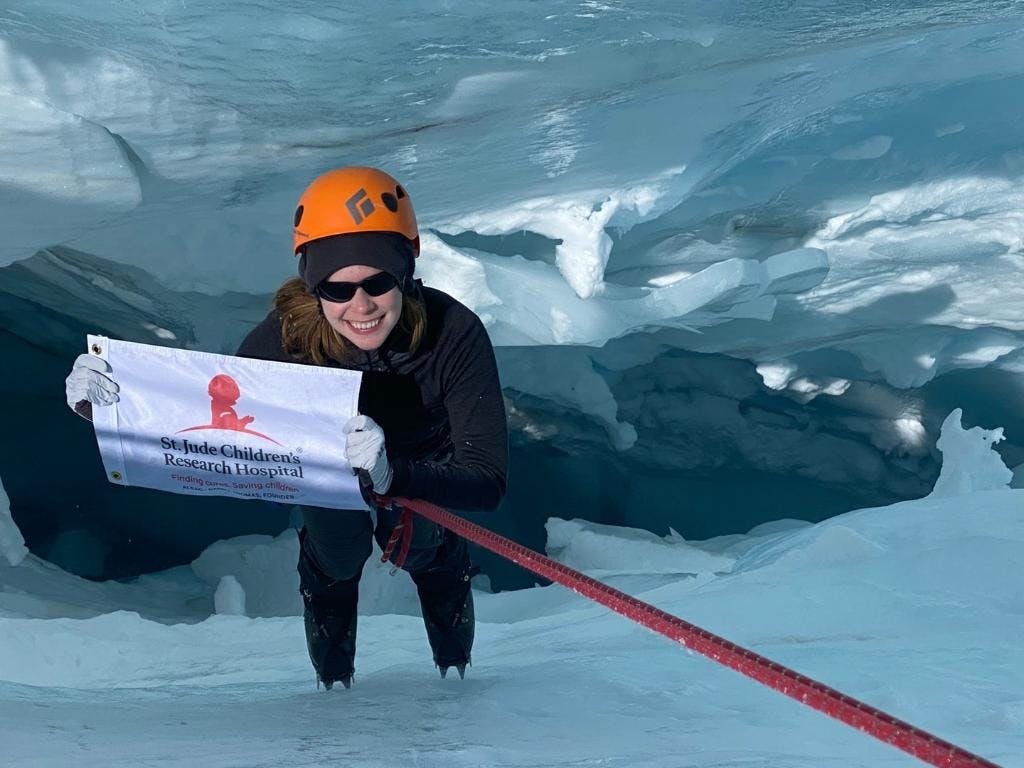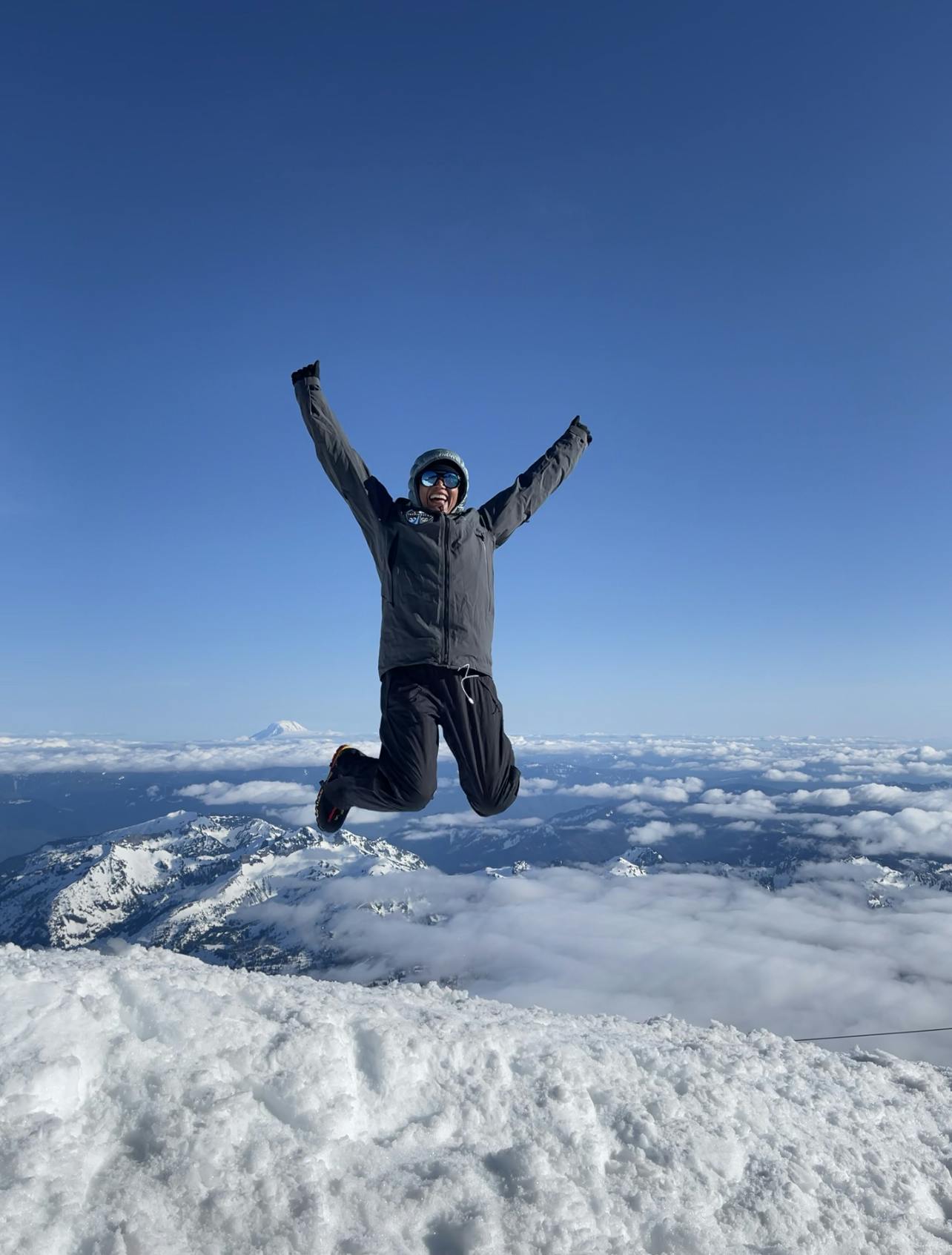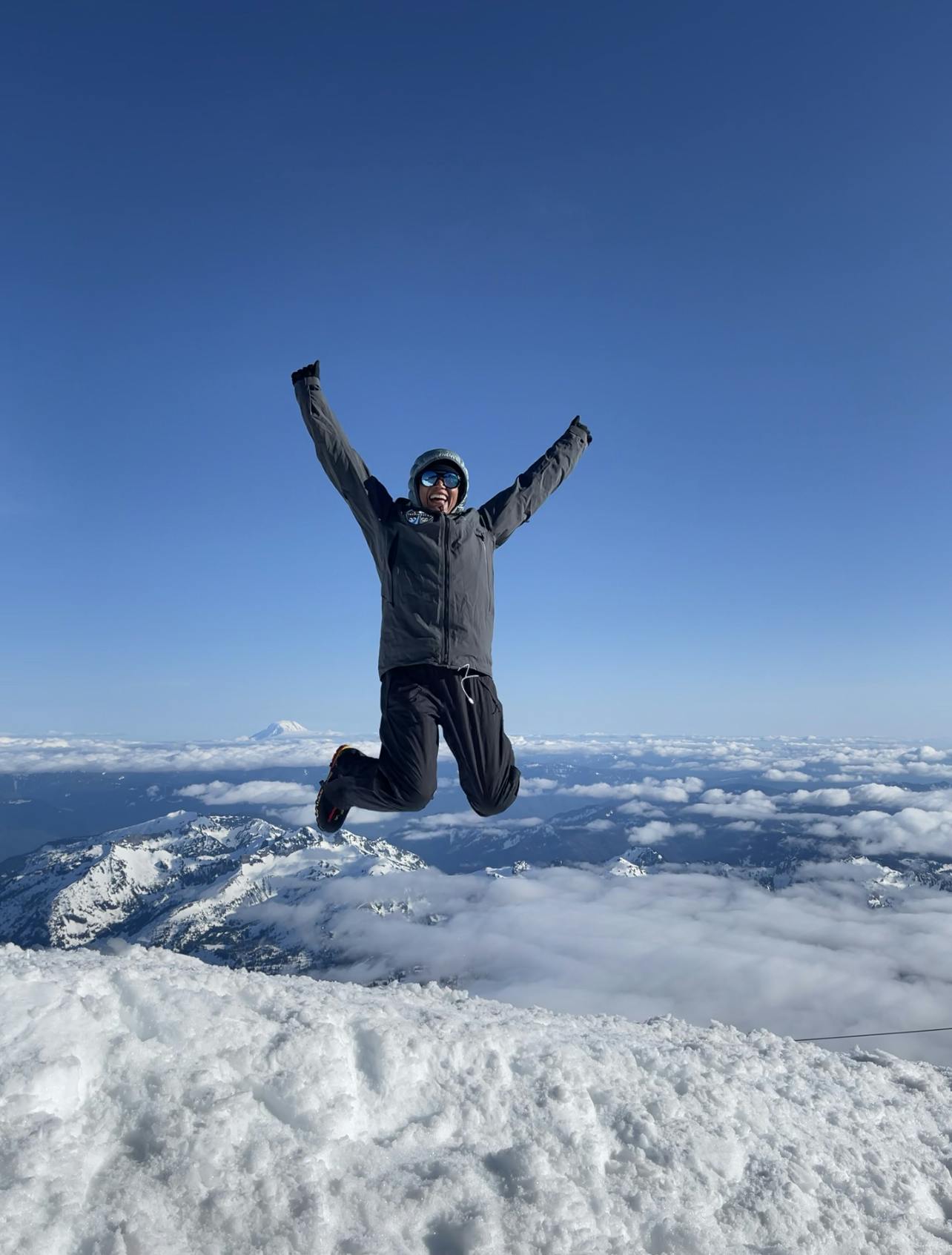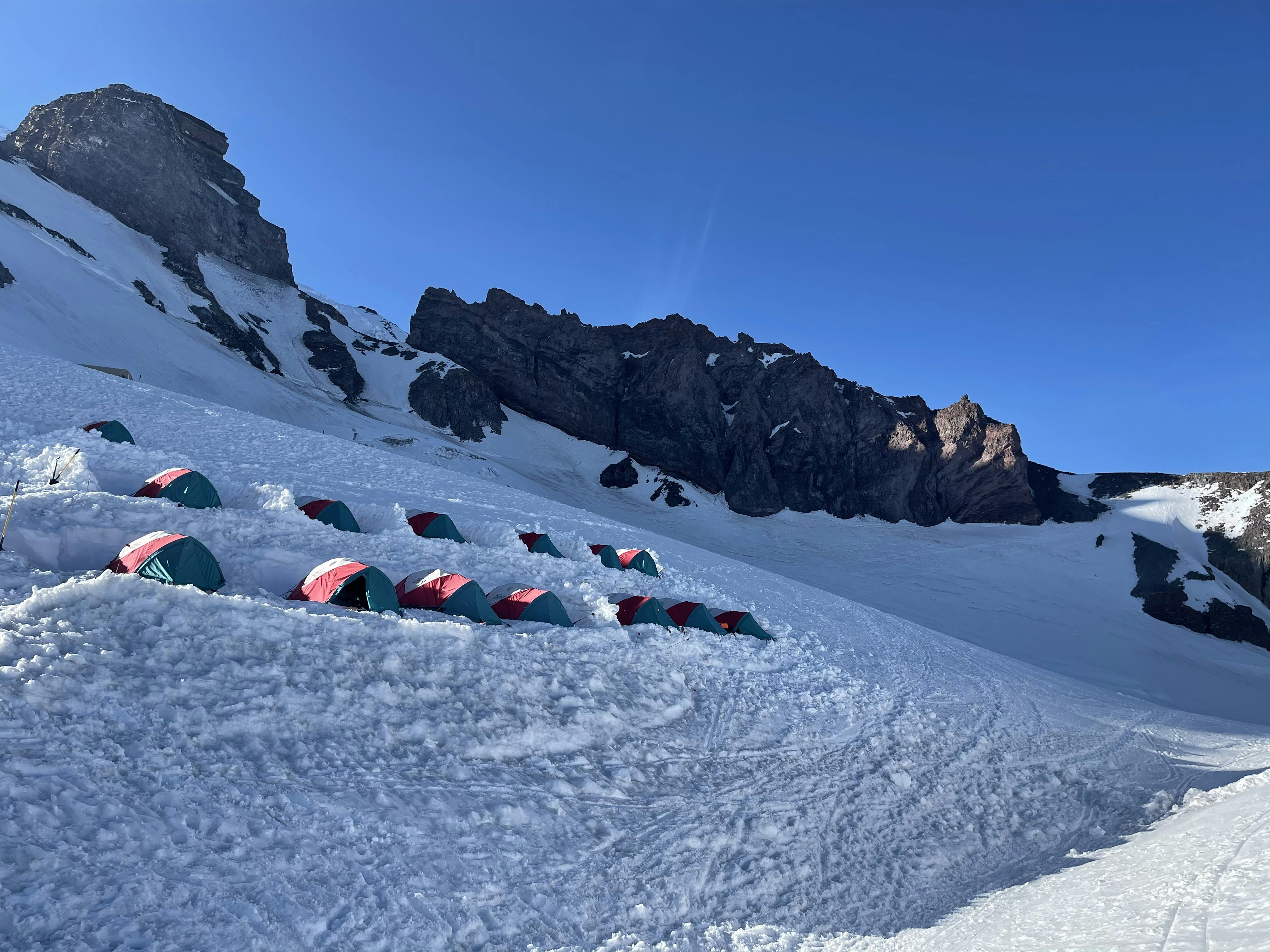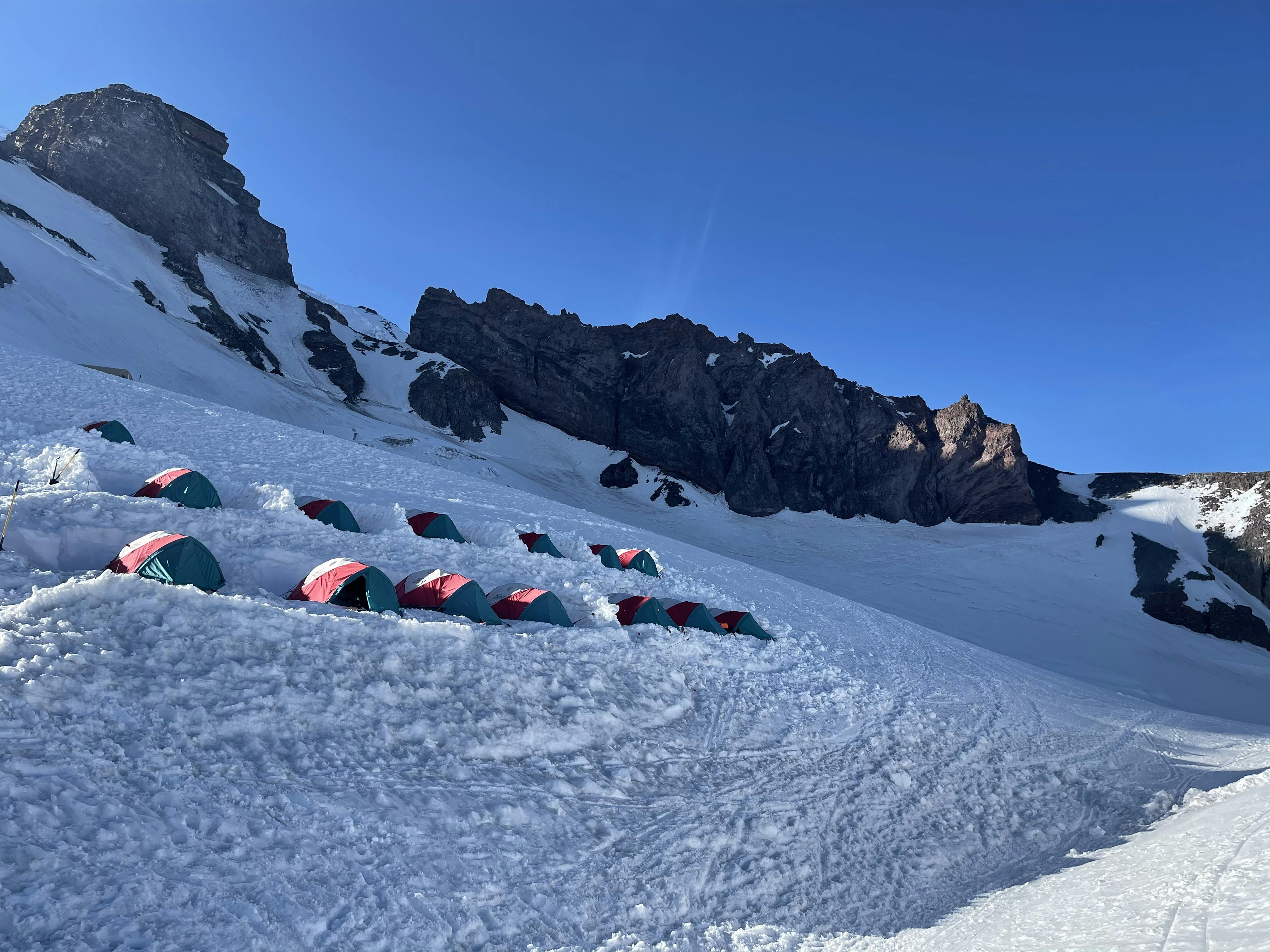 A smaller group of individuals on the team, including Inspiration4 commander Jared Isaacman, summited Mount Rainier on the second day of the expedition. Jared's summit of Rainier was only his second in seven attempts — including an attempt earlier this year, which was ultimately called off due to weather conditions and a large crevasse on Rainier.
"Mt. Rainier training objective complete. Most people train for six months to take on Rainier. This Inspiration4 crew had 30 days. I am so proud!" Jared said after the team returned from the mountain. "We want to thank RMI Expeditions and Ed Viesturs for their support of our adventure and are looking forward to what comes next."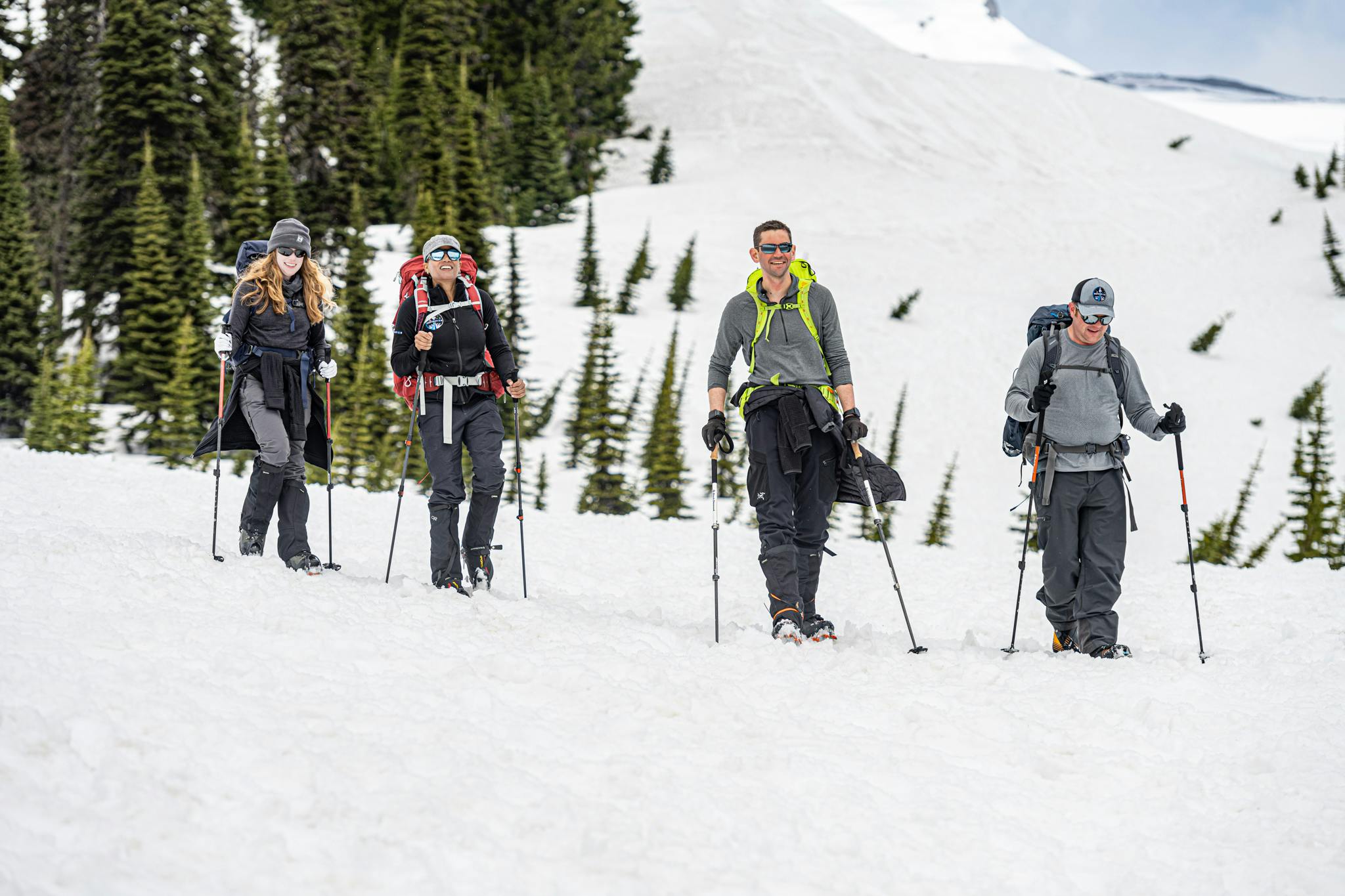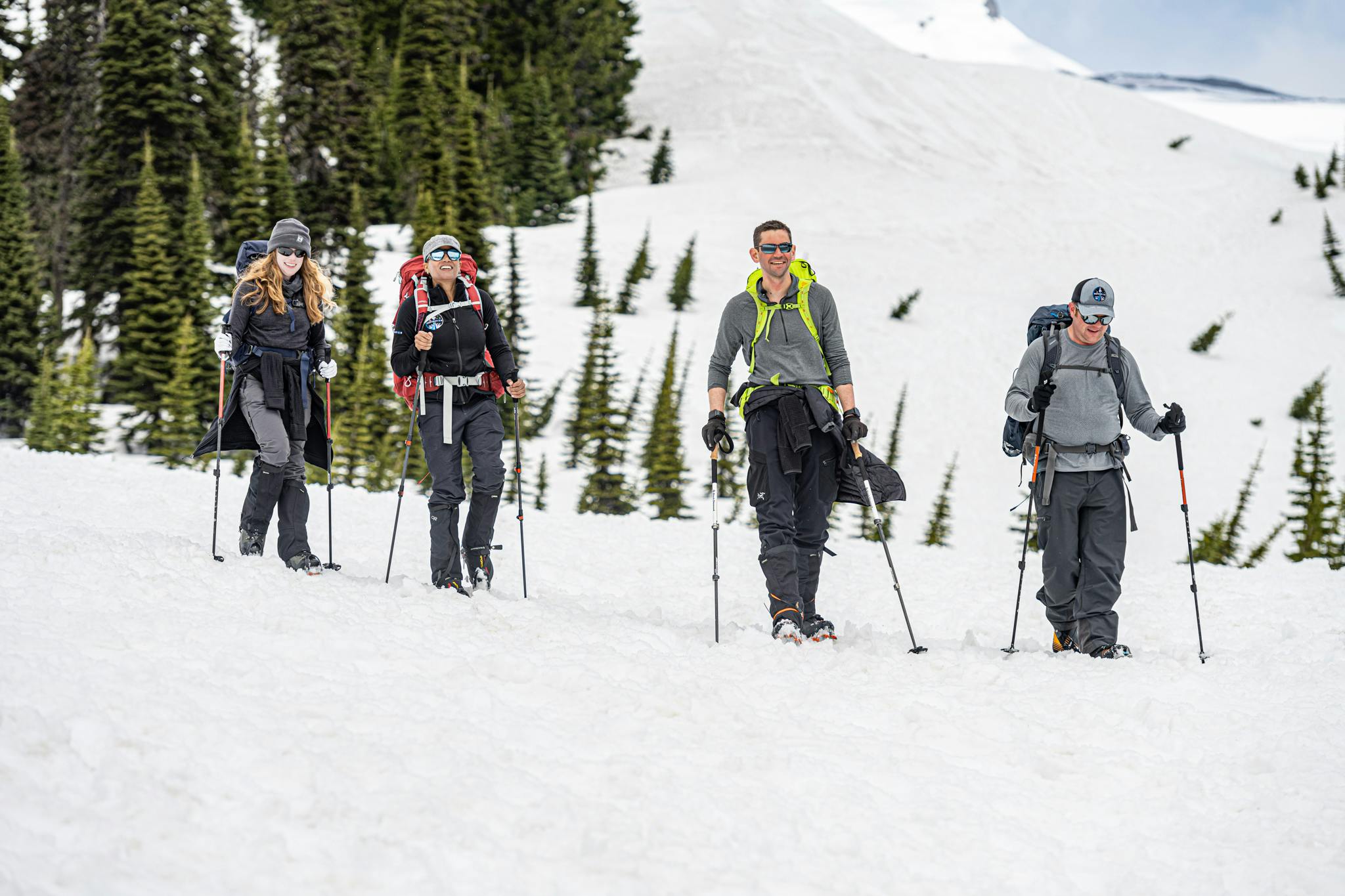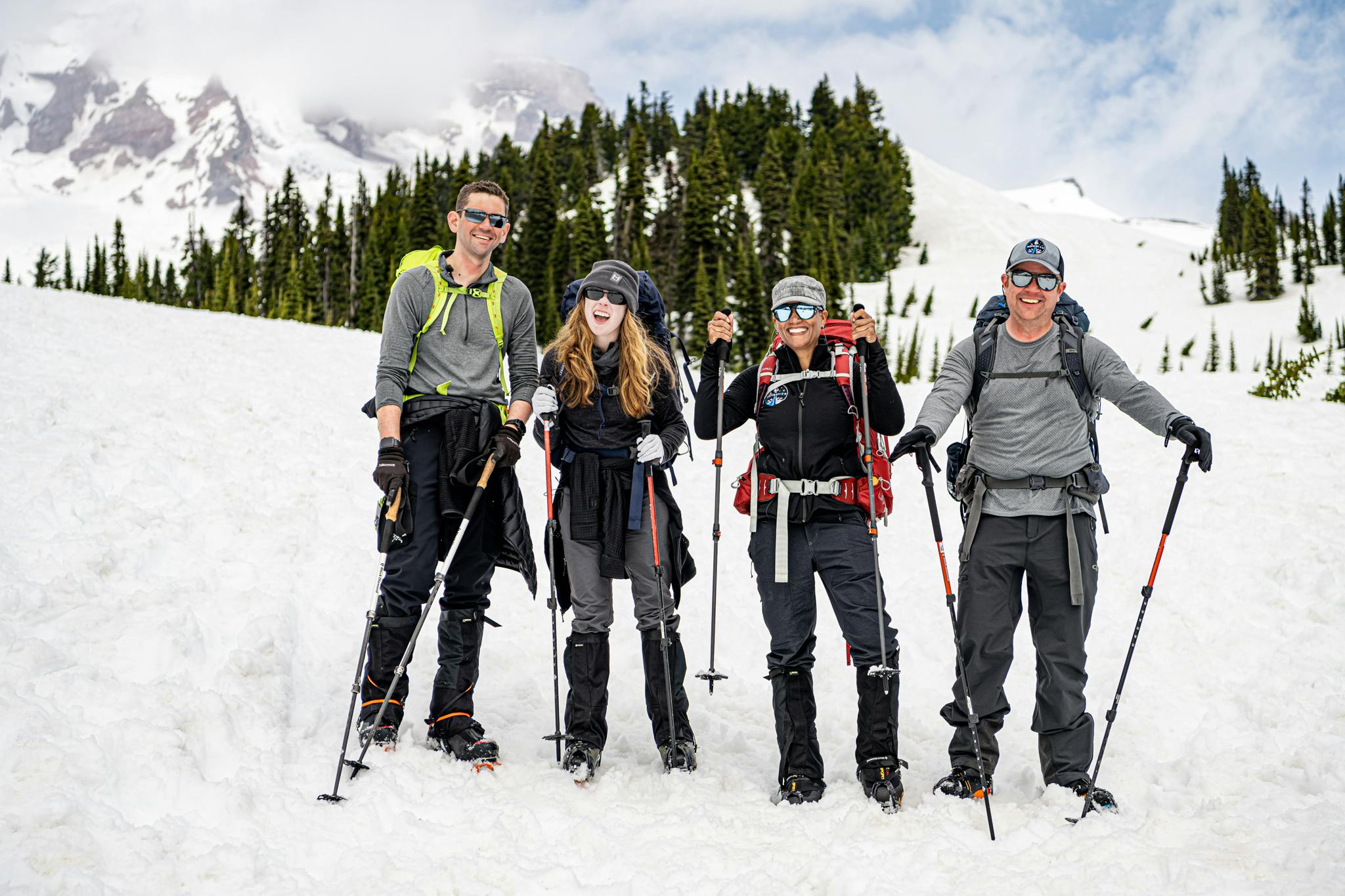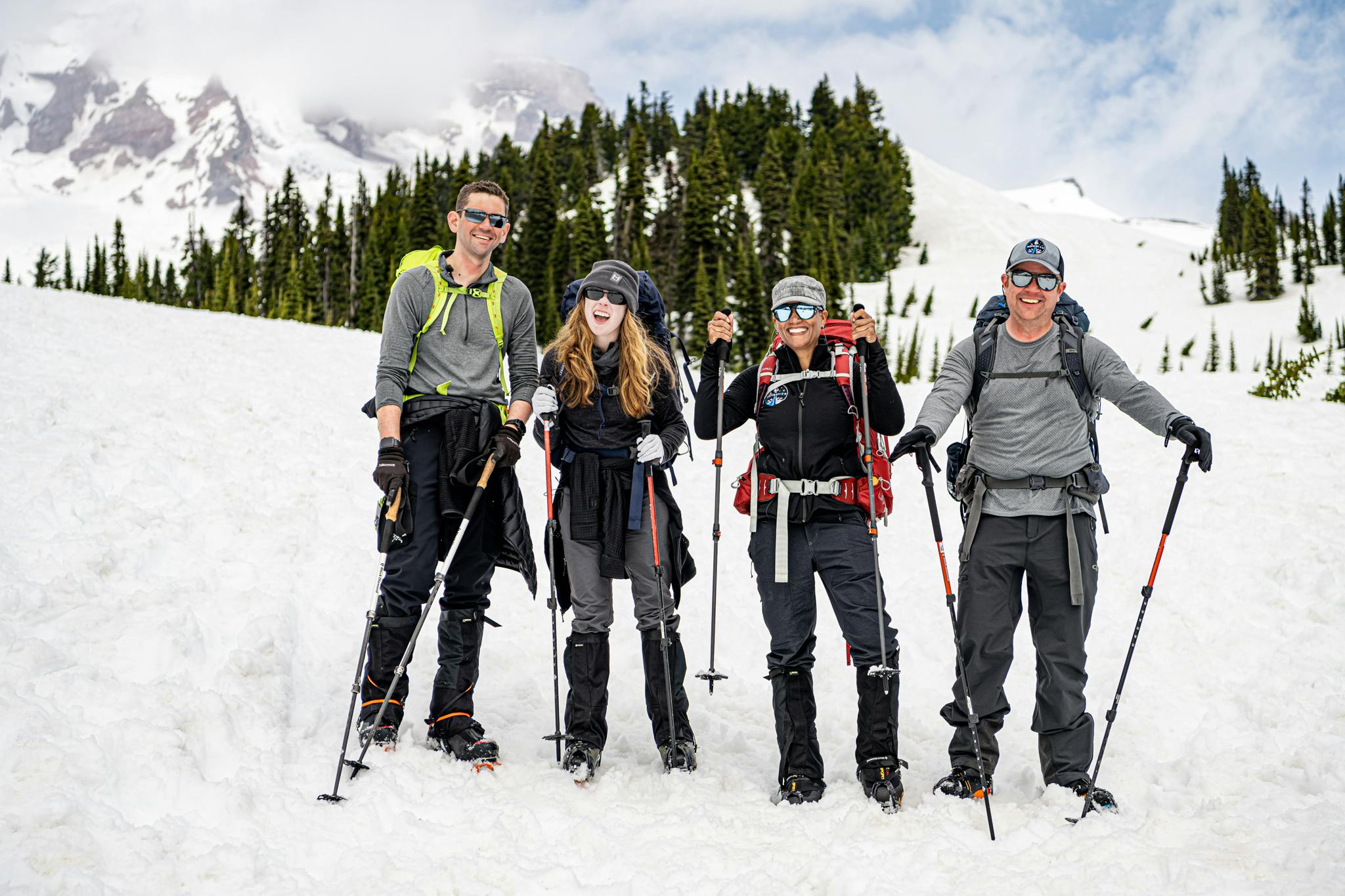 Up next: Jared, Hayley, Sian, and Chris are continuing their training in May and into the summer with visits to SpaceX's headquarters in Hawthorne, California and the launch site at Kennedy Space Center in Florida.