Inspiration4 crew completes centrifuge training
BY: John Kraus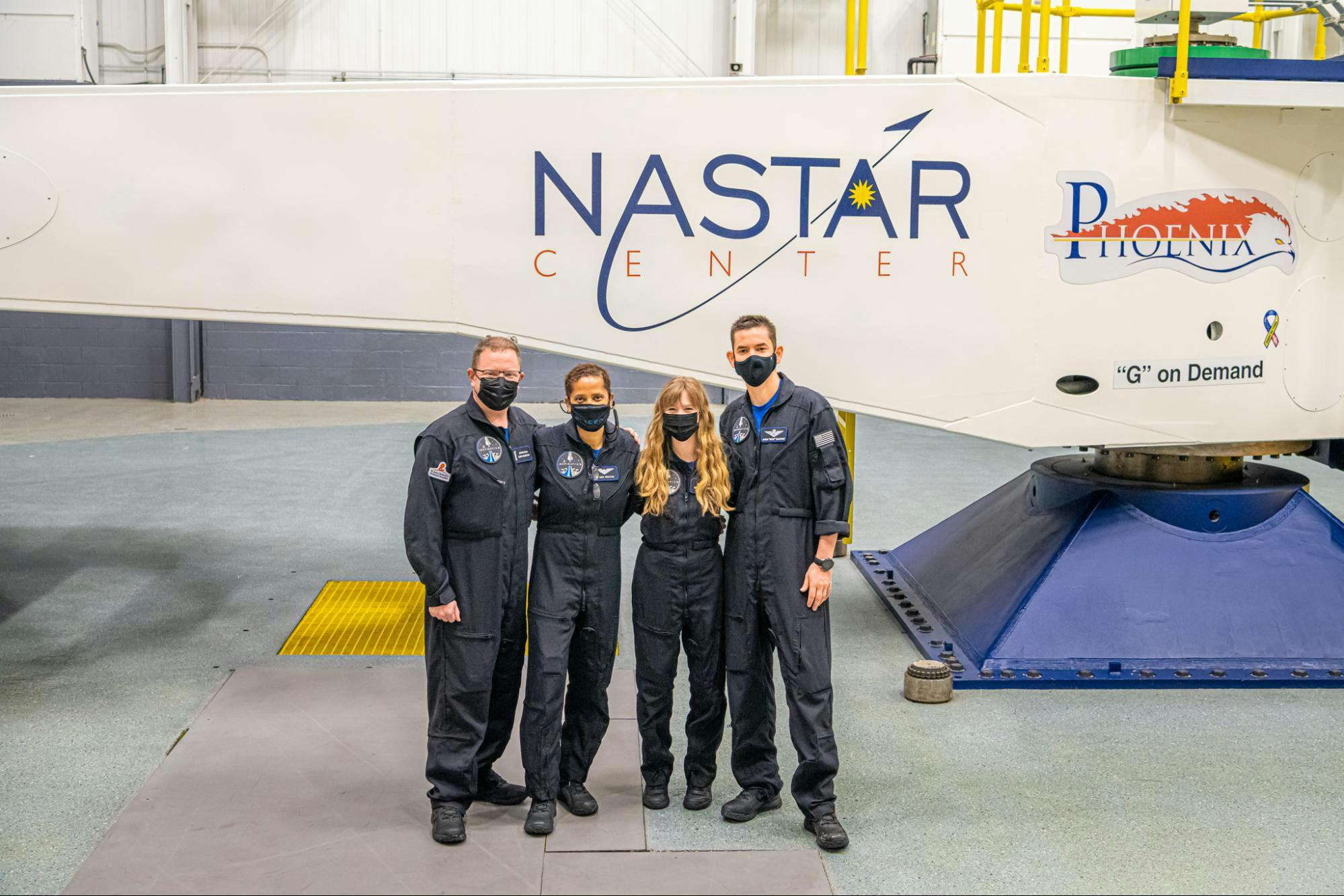 After wrapping up an exciting few days of touring Kennedy Space Center in Florida and announcing the final two members of the crew, the Inspiration4 astronauts traveled straight to the National Aerospace Training and Research (NASTAR) Center in Pennsylvania for their first formal training event ahead of their launch to space, scheduled no earlier than September 15, 2021.
At the NASTAR Center, the crew underwent centrifuge training to prepare for the various dynamic situations encountered during spaceflight — including launch, reentry, ocean splashdown, and a potential in-flight abort scenario. These centrifuge profiles were modeled by SpaceX after previous Crew Dragon missions to closely replicate the g-forces the crew will experience during their trip to space.
"
"I think the team did great. We came off a big media announcement of our mission and have all been traveling with family," said mission commander Jared Isaacman. "That is a lot going on and it could've provided potential distractions, but the crew was laser-focused during training and performed incredibly well."
- Jared Isaacman
"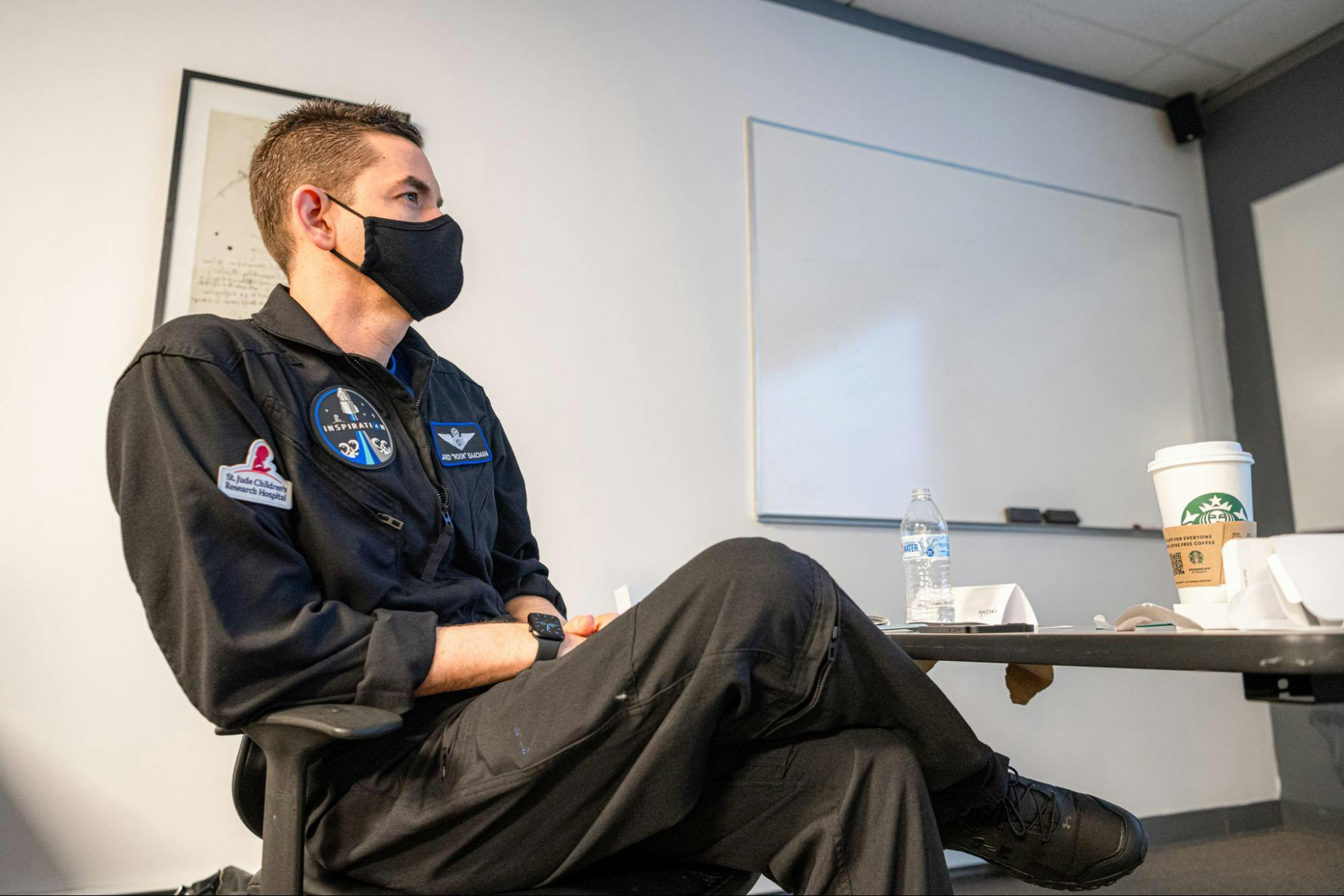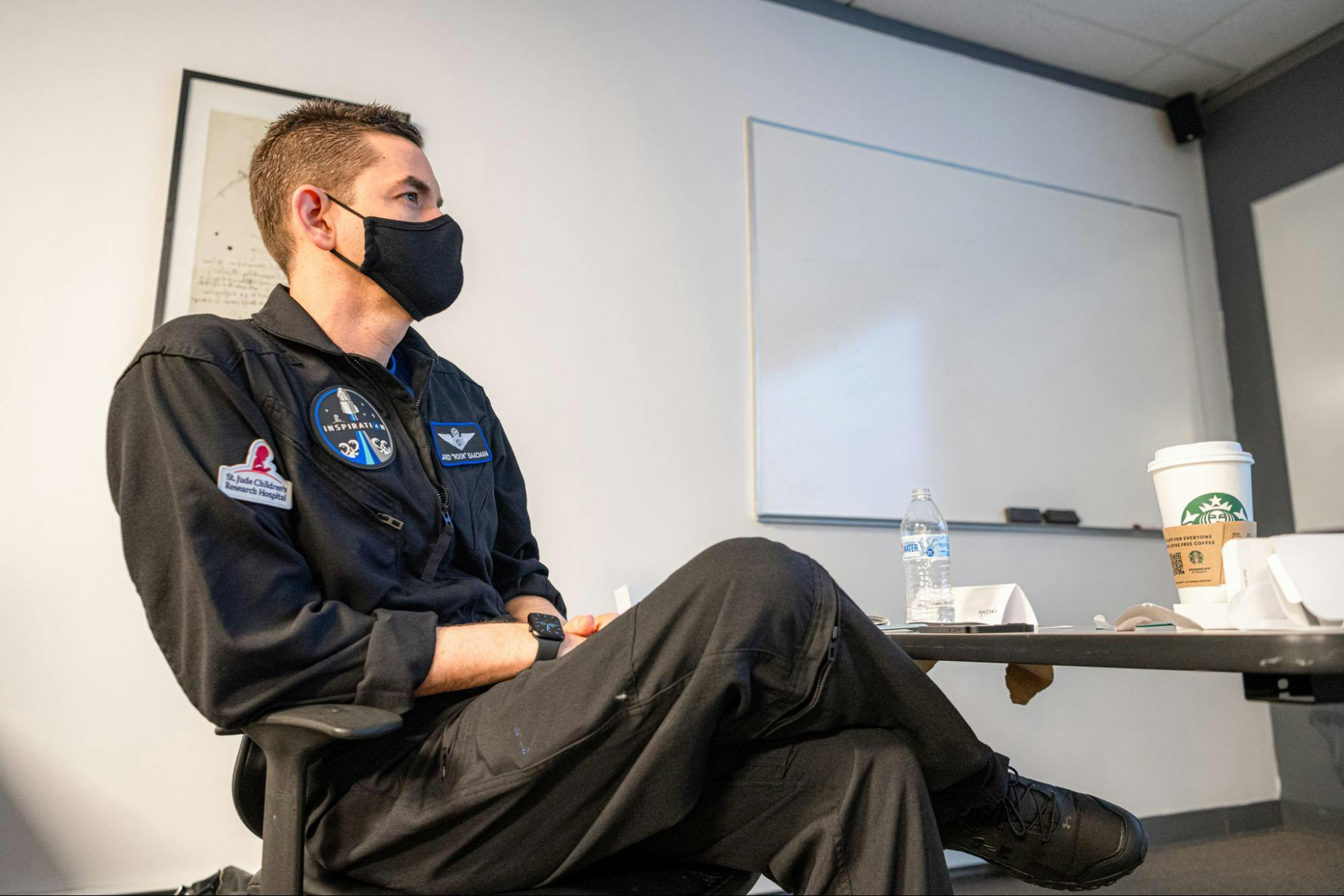 Jared Isaacman
Familiarizing the crew with these kinds of g-forces is an important step ahead of launching to space. Jared, no stranger to high g-forces throughout his history as a fighter jet pilot, shared how the forces experienced in the centrifuge are different than what he's most familiar with:
"Personally, I thought the centrifuge training was incredibly useful and better than anything we can simulate in fighter jets. When you fly jets, you are pulling Gz, during which you are really straining to keep blood in your head and to avoid g-force induced loss of consciousness (g-LOC). In the centrifuge, we were pulling Gx, which is more front-to-back in your chest and doesn't create vision issues, but is more a feeling of weight on your chest while trying to breath. It's a different experience."
Hayley had recently gained centrifuge experience in Huntsville, Alabama, while Sian and Chris had not yet taken a centrifuge spin until their visit to the NASTAR Center.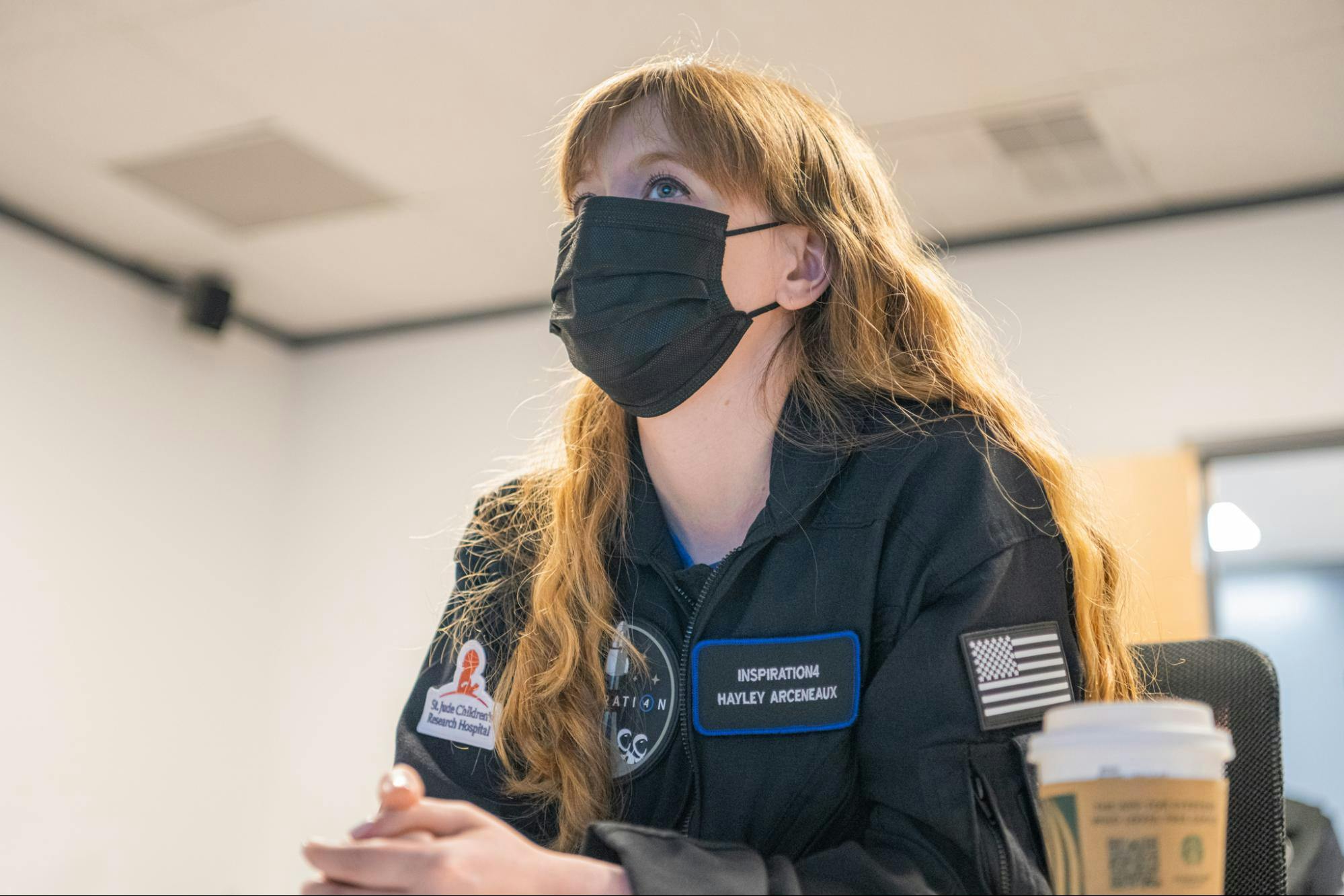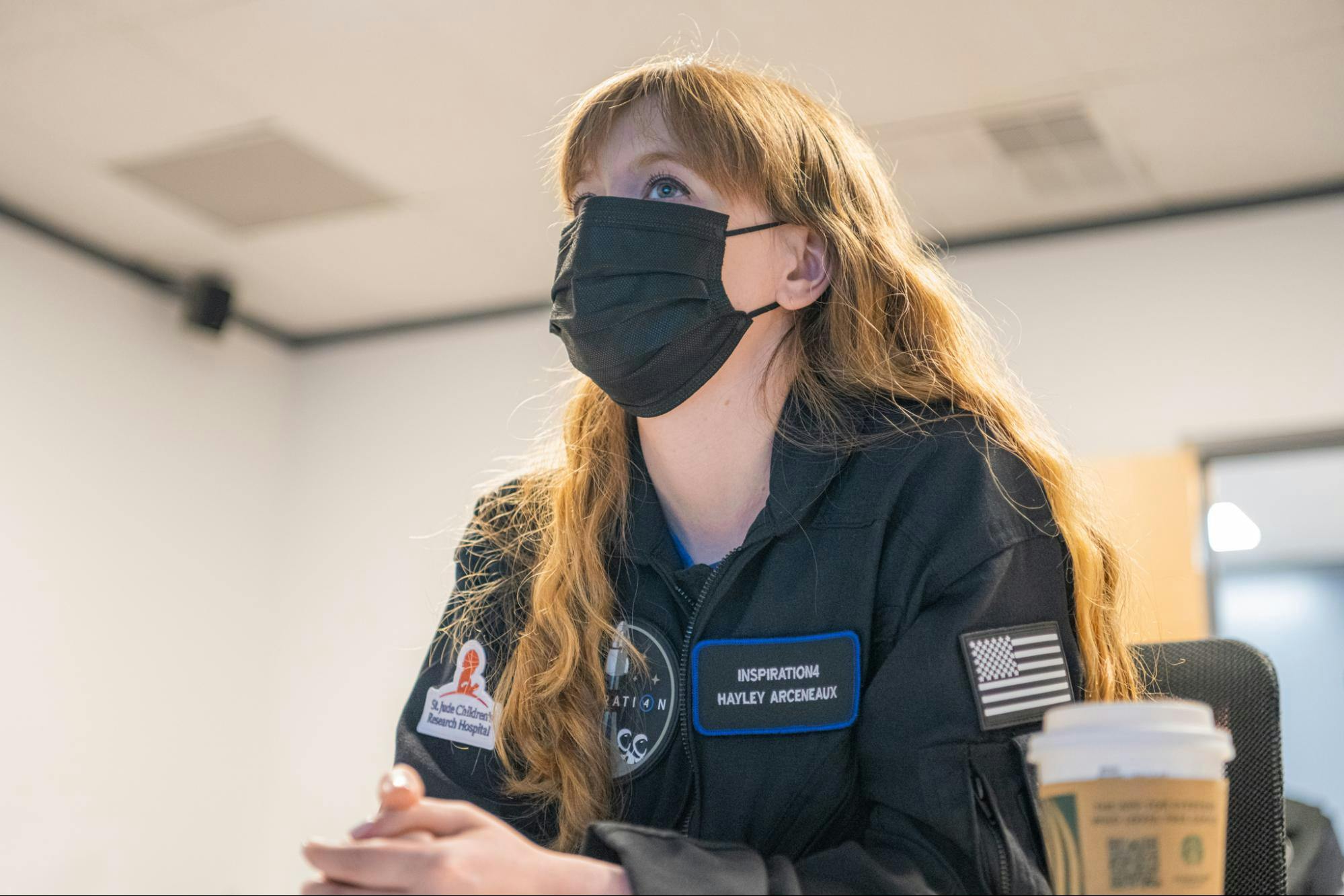 Hayley Arceneaux
"
"I enjoyed the experience because we got to simulate the g-forces from an actual liftoff and re-entry," said Dr. Sian Proctor. "I feel like I have a better idea of what to expect and how my body will respond and that just makes me more excited for the real thing."
- Sian Proctor
"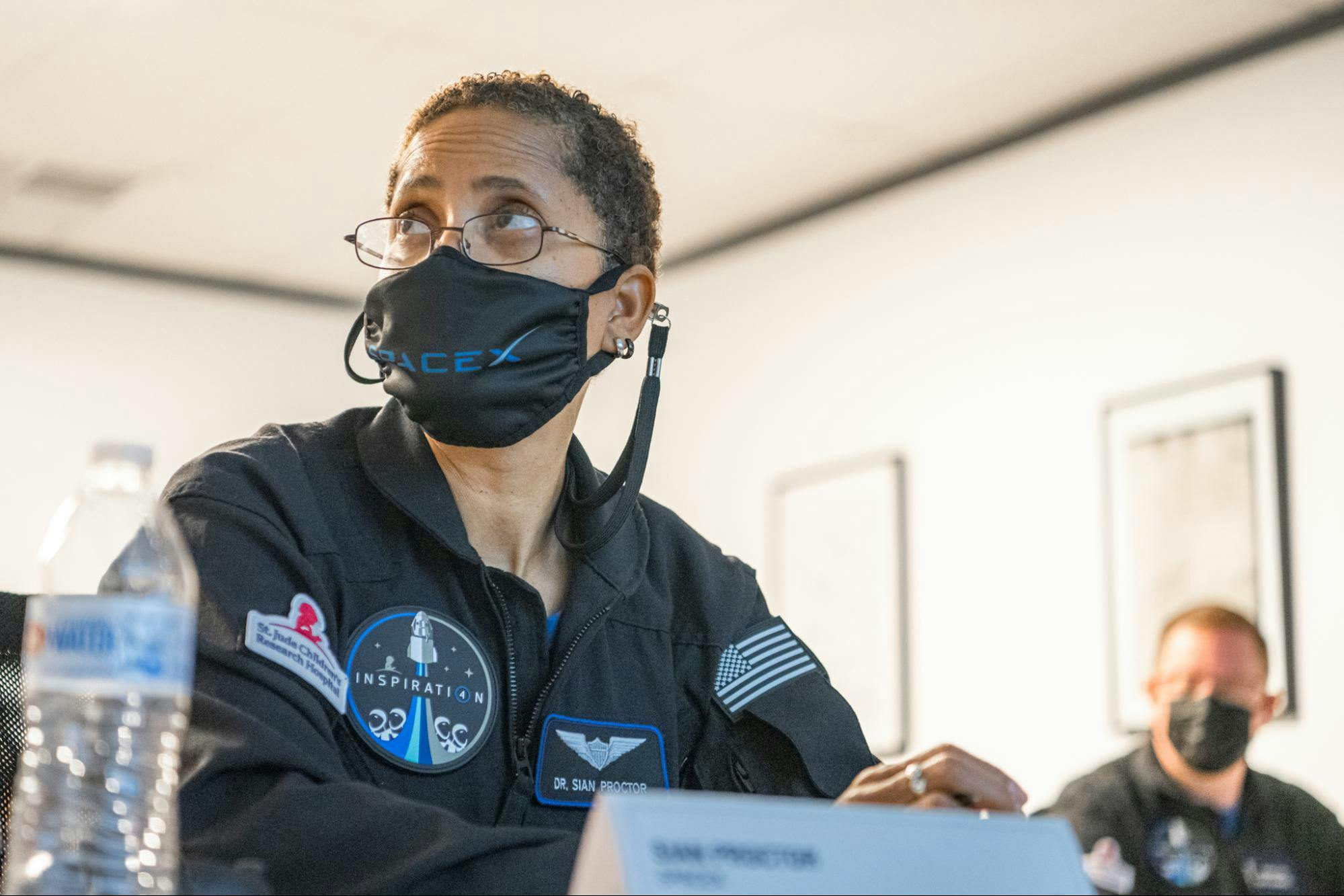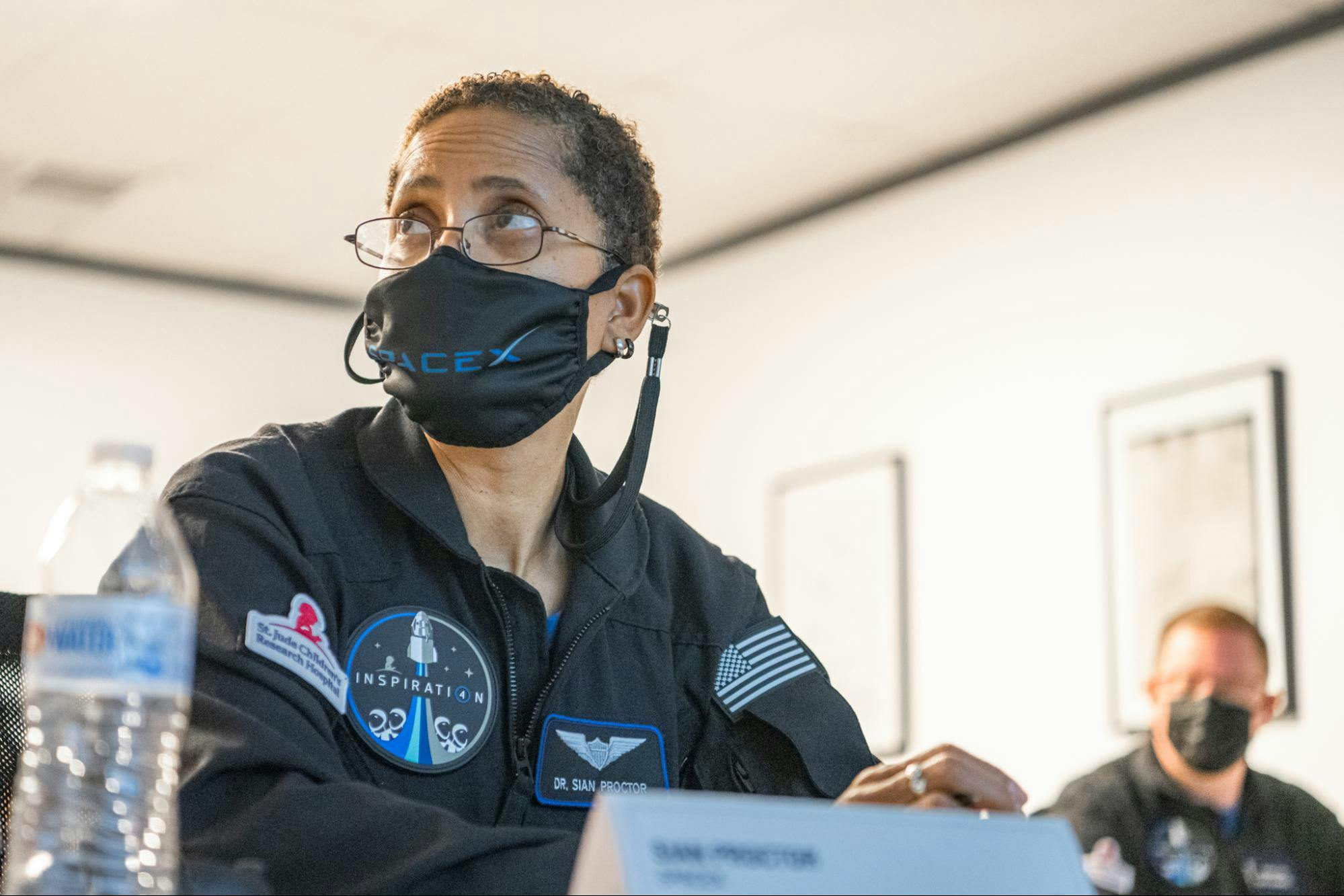 Dr. Sian Proctor
"
"Centrifuge training was unexpectedly one of the coolest things I've done!" said Chris Sembroski. "The SpaceX team provided scenarios during this training that removed any shadow of a doubt that we will be successful getting to and from space. I look forward to getting on with the technical aspects of training, and growing closer with my crew."
- Chris Sembroski
"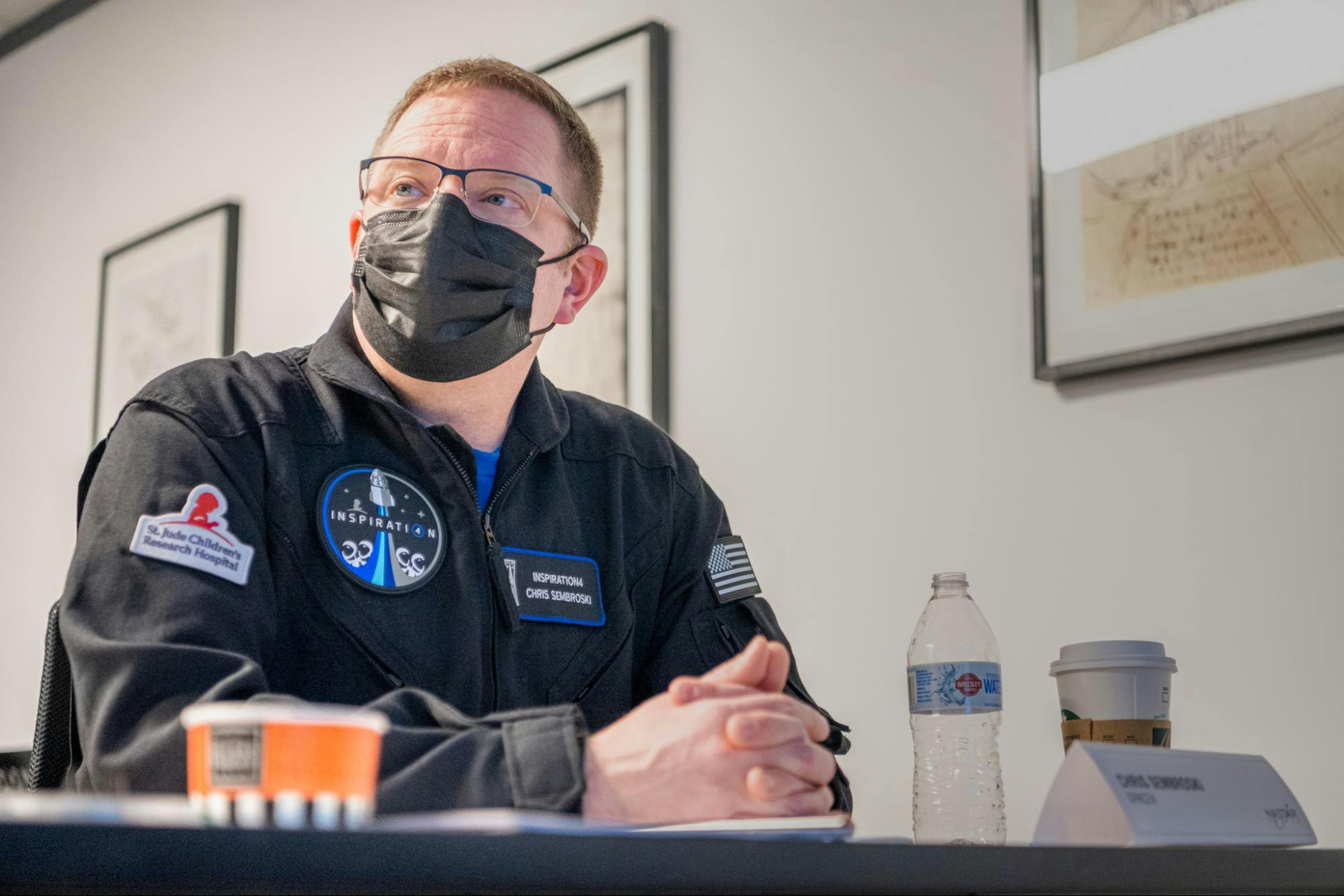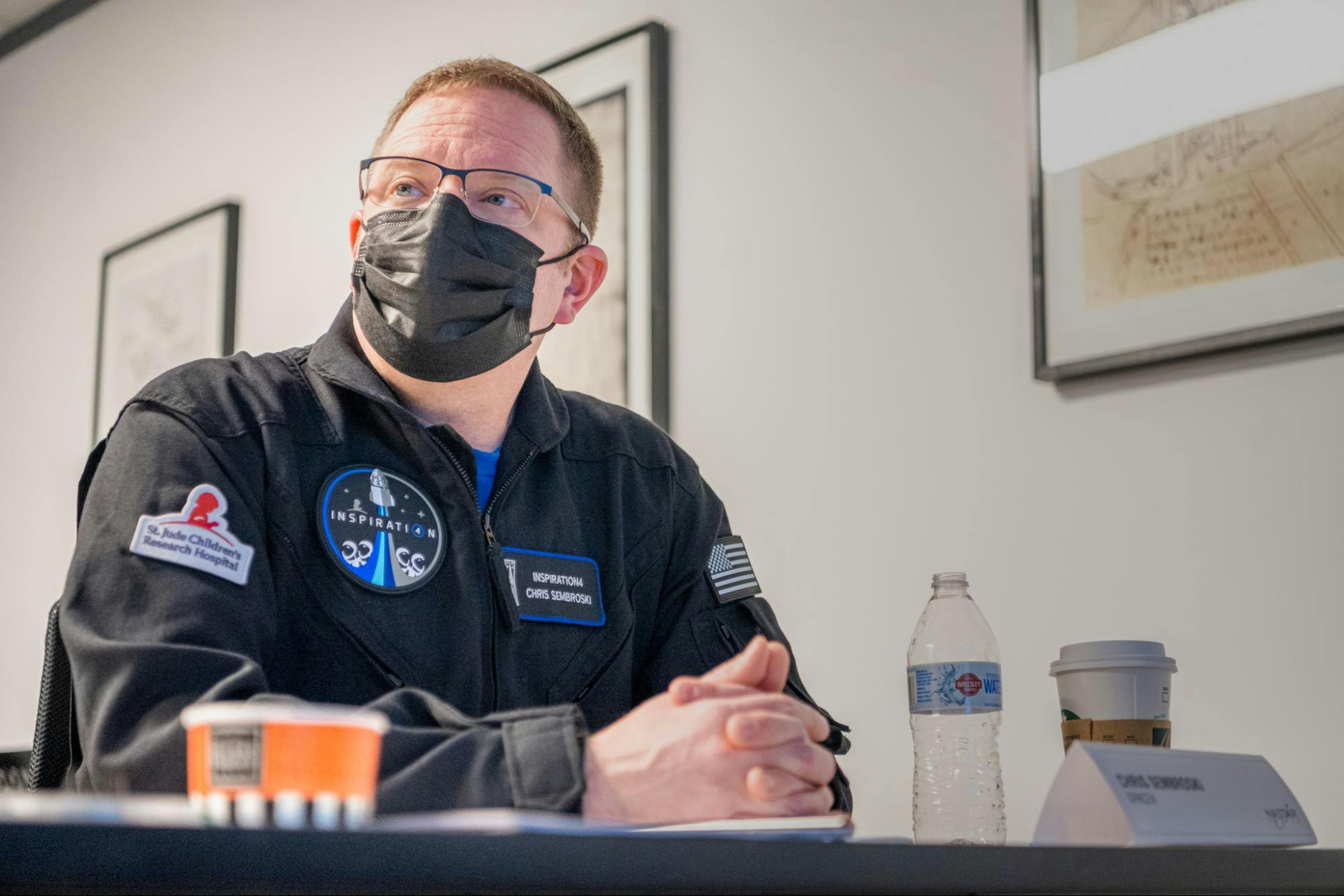 Chris Sembroski
"
"Overall this was a great simulation of real events to come and also a good opportunity to challenge and create a stressful environment for the team on Earth, before we experience these things in orbit," Jared added. "I am really pleased."
- Jared Isaacman
"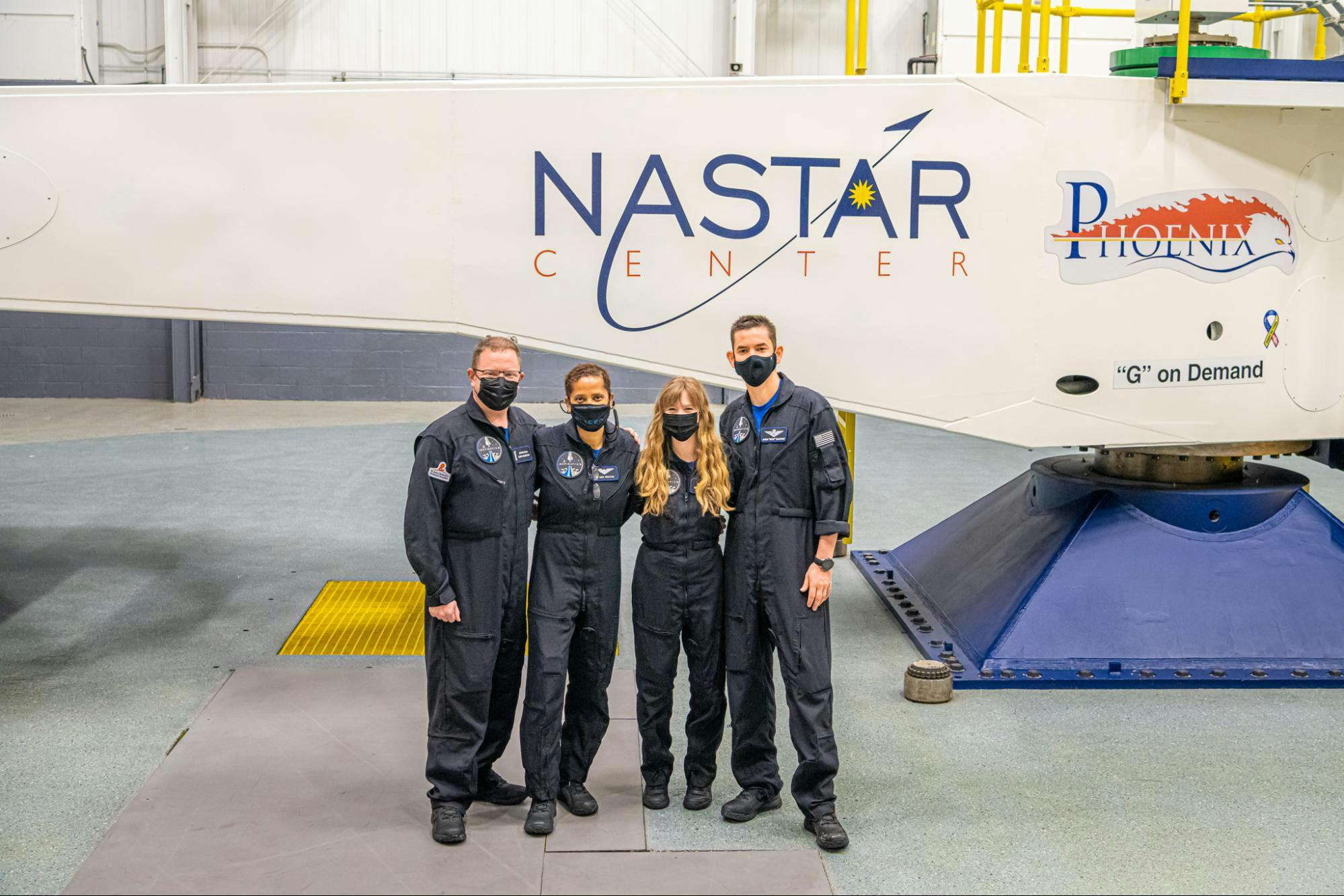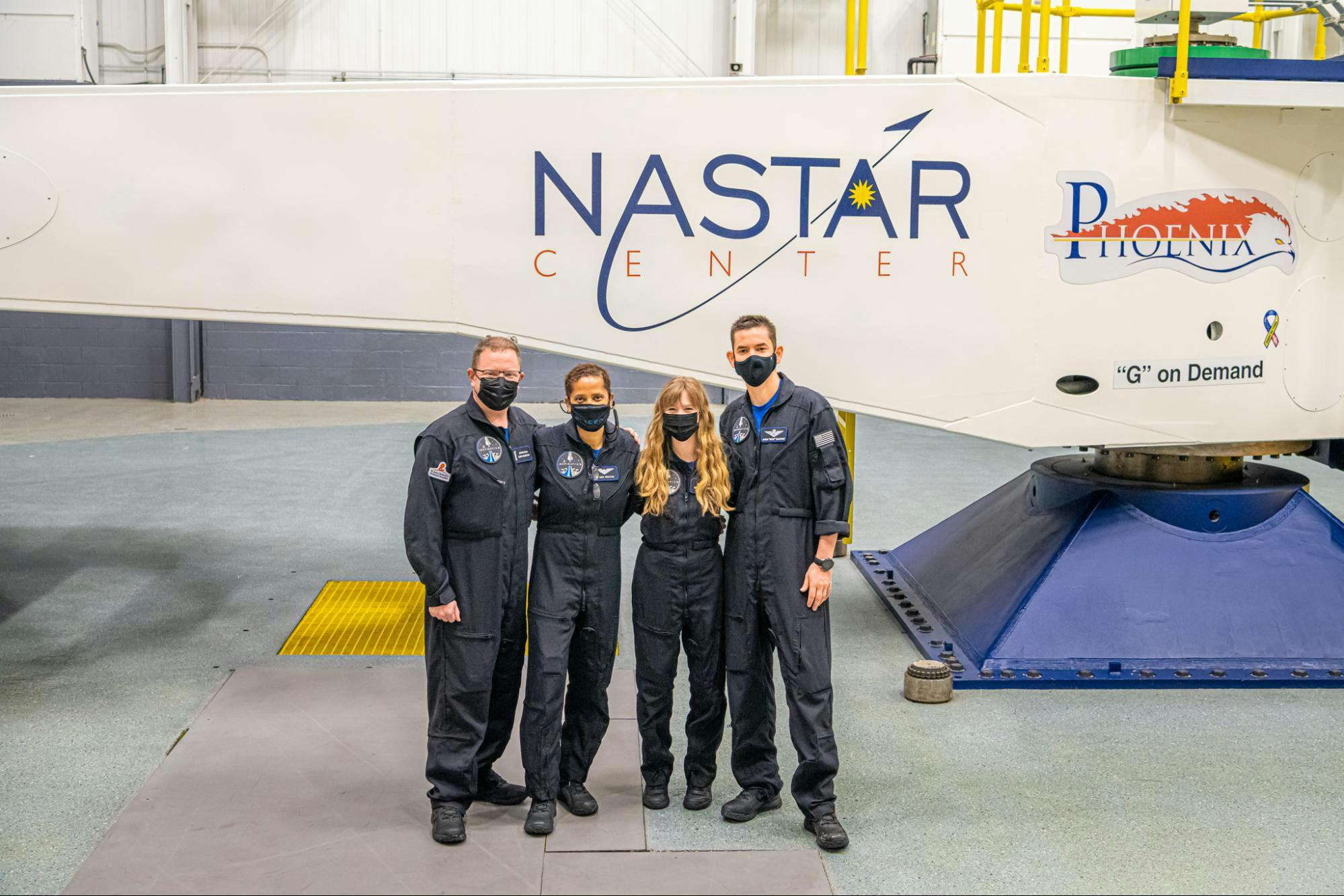 Space Ready
Next up for the Inspiration4 astronauts: Attending the Crew-2 launch from Kennedy Space Center on April 22!