Inspiration4 commander Jared Isaacman flies with USAF Thunderbirds
BY: John Kraus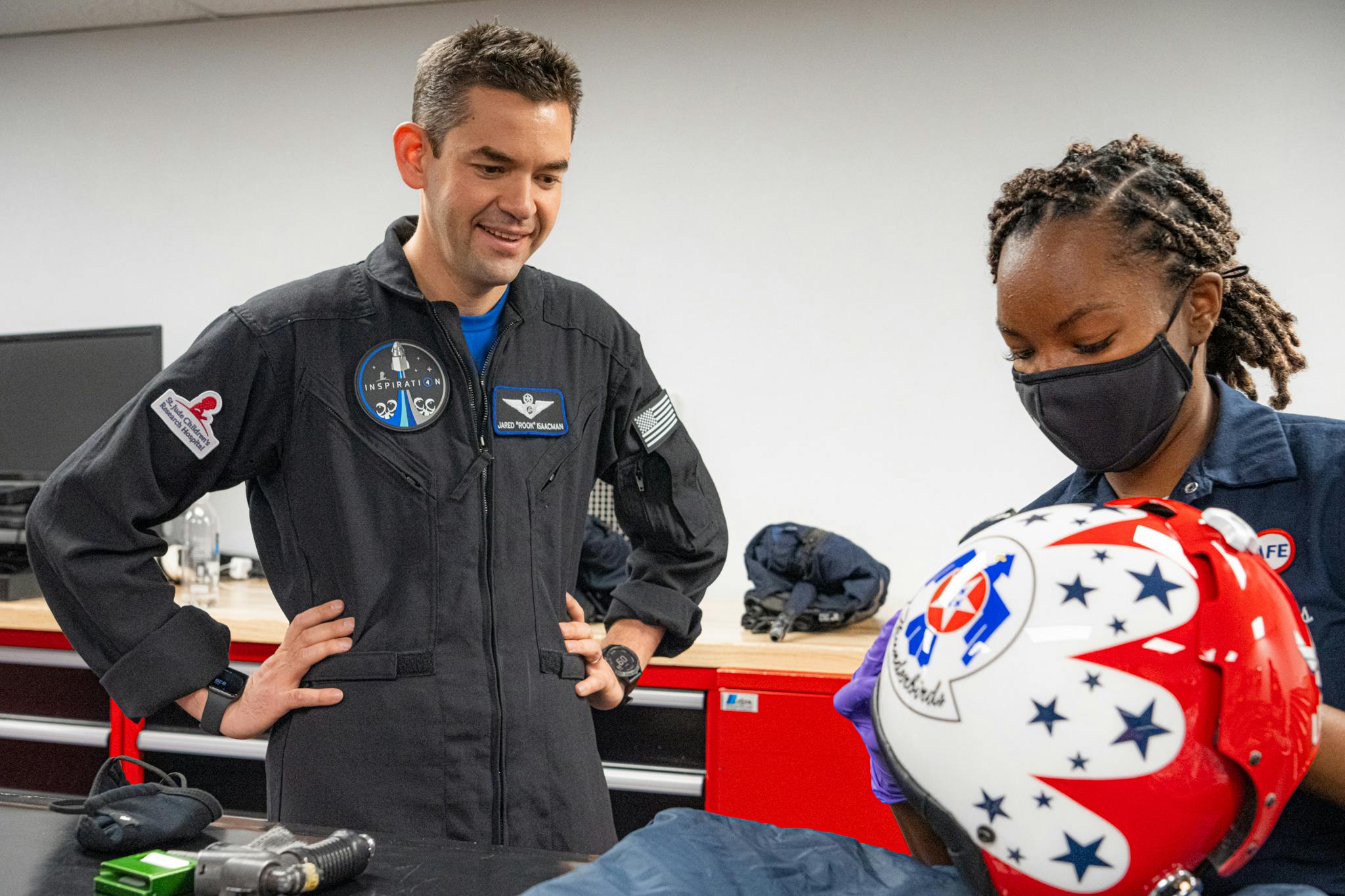 Inspiration4 commander Jared Isaacman took to the skies above Nevada on the afternoon of Thursday, April 8, flying with the USAF Thunderbirds out of Nellis Air Force Base.
The flight was Jared's first time flying in an F-16, fulfilling a lifelong dream after being rated to pilot in a dozen planes — and flying in countless others — since he began flying in 2005. Jared had acquired over 6,500 flight hours ahead of his flight with Thunderbird #7. Both the aircraft and Jared's helmet were labeled with Jared's name.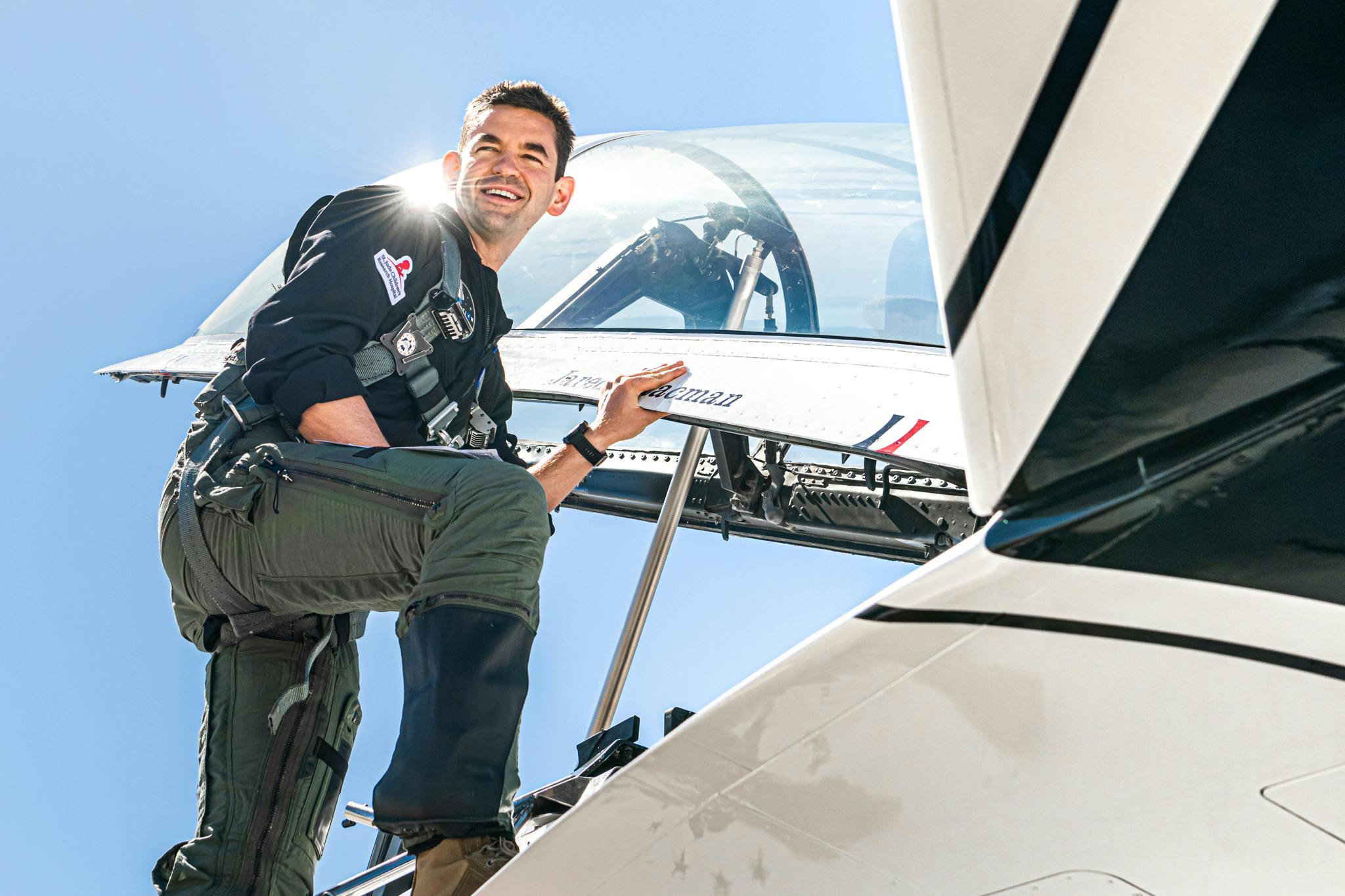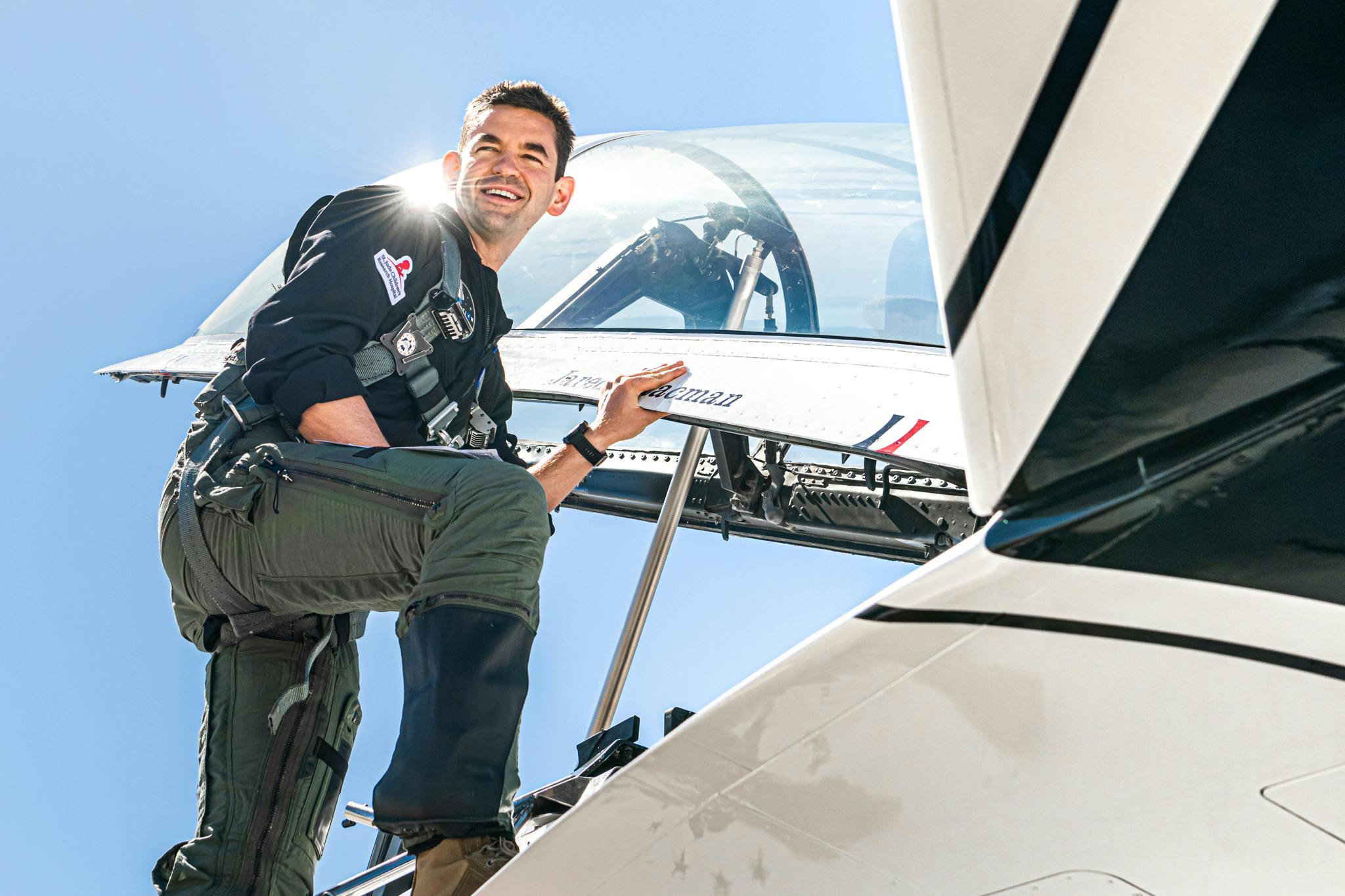 Posing for a photo before stepping into the F-16 Fighting Falcon
"I flew flight simulators like Falcon 2.0 and Falcon 3.0 as a kid, and this was a jet I dreamed of flying," Jared shared. "At the time I was growing up, the F-16 was the multi-role, badass, fourth-generation platform."
With years of experience flying Right Wing on the Black Diamond Jet Team, Jared is no stranger to flying fighter jets. That flight history, as well as attending over fifty Thunderbird performances through the years, has given Jared a special appreciation of the power and precision of the F-16 Fighting Falcon. Some of Jared's closest friends are former F-16 pilots, lending him even more insight into the Thunderbirds program ahead of his flight:
"My experience as a formation jet pilot was definitely helpful. The first thing I wanted to do in the aircraft was fly formation off Thunderbird #8. I found the F-16's fly-by-wire to be really sensitive to pitch in close formation, which my friends had mentioned to me. It definitely made me appreciate how hard the Thunderbirds have it when flying 'diamond tight.'"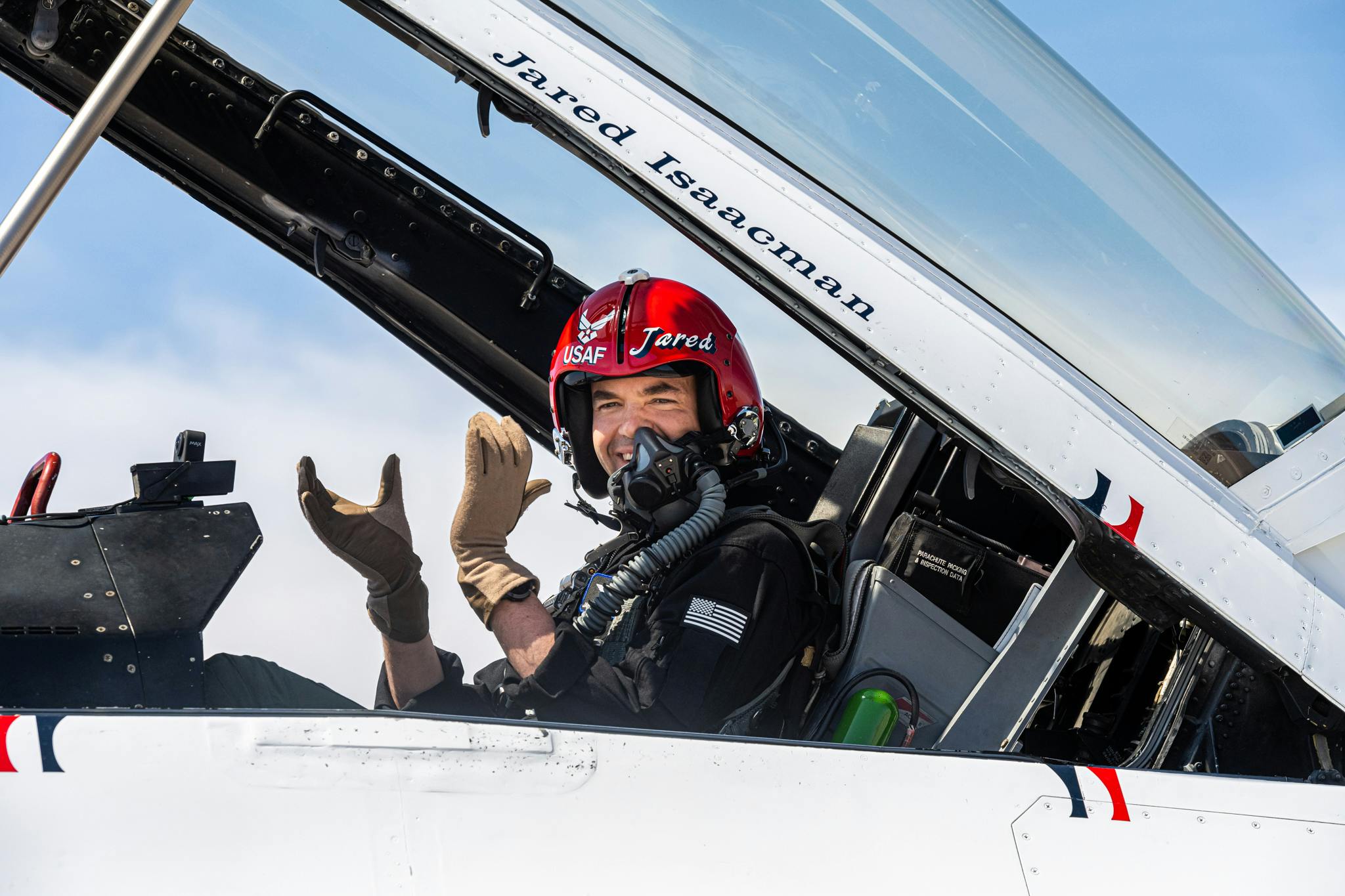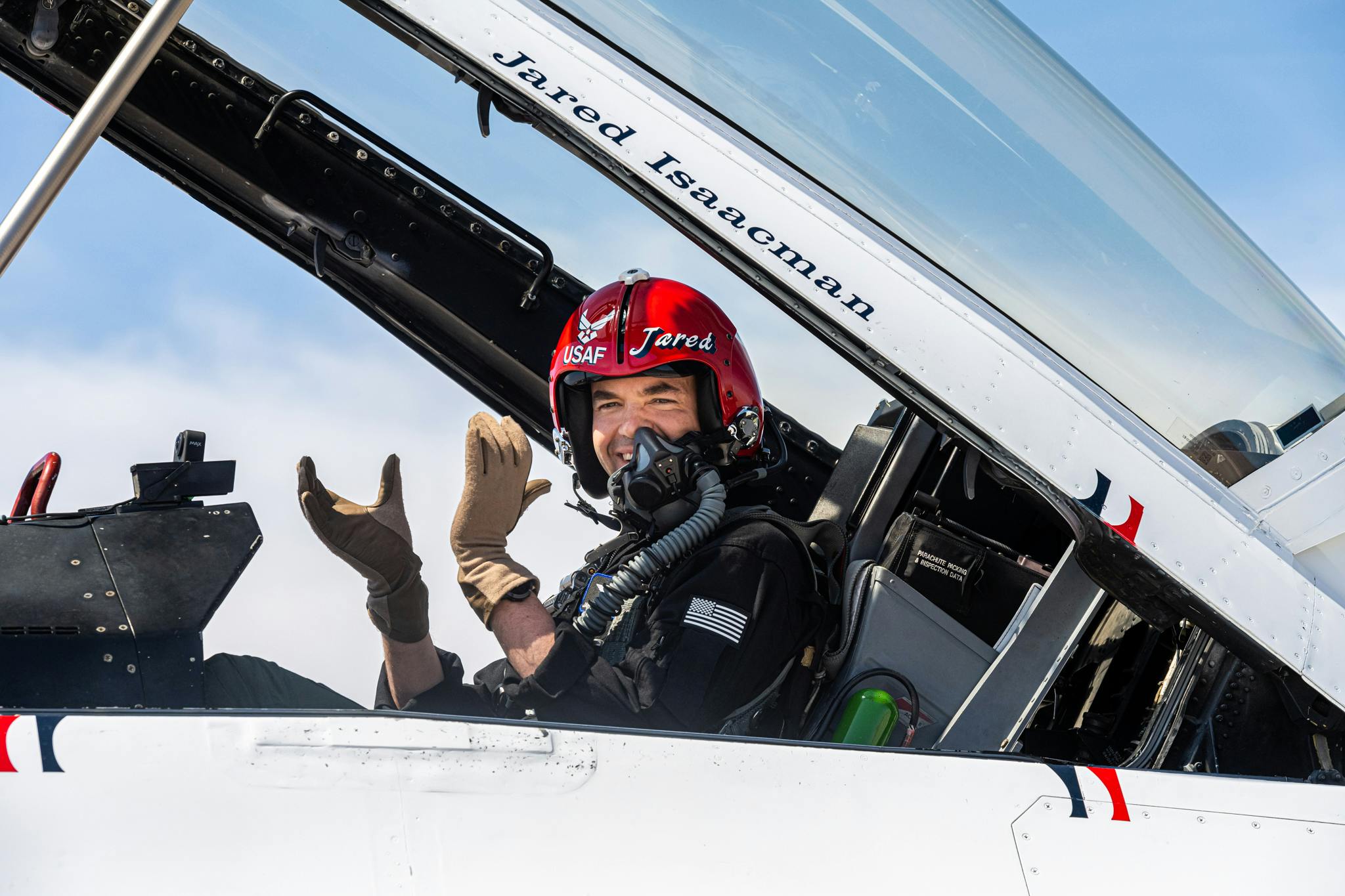 Ready for flight
For most of the flight, Jared had control of the aircraft, a rarity for most "fan flights" conducted by the Thunderbirds — a testament to Jared's prior flight heritage.
"I am so appreciative of all the stick time Lt. Col. Kevin "Gator" DiFalco gave me in the F-16. It really was an incredible aircraft. The HOTAS (hands on throttle-and-stick) was very similar to the MB-339 and L-159s that I am rated in, so I felt like I got comfortable in the cockpit rather quickly. The jet was really pleasant to fly in all respects. I would say the only thing that was surprising and challenging was the close formation pitch sensitivity."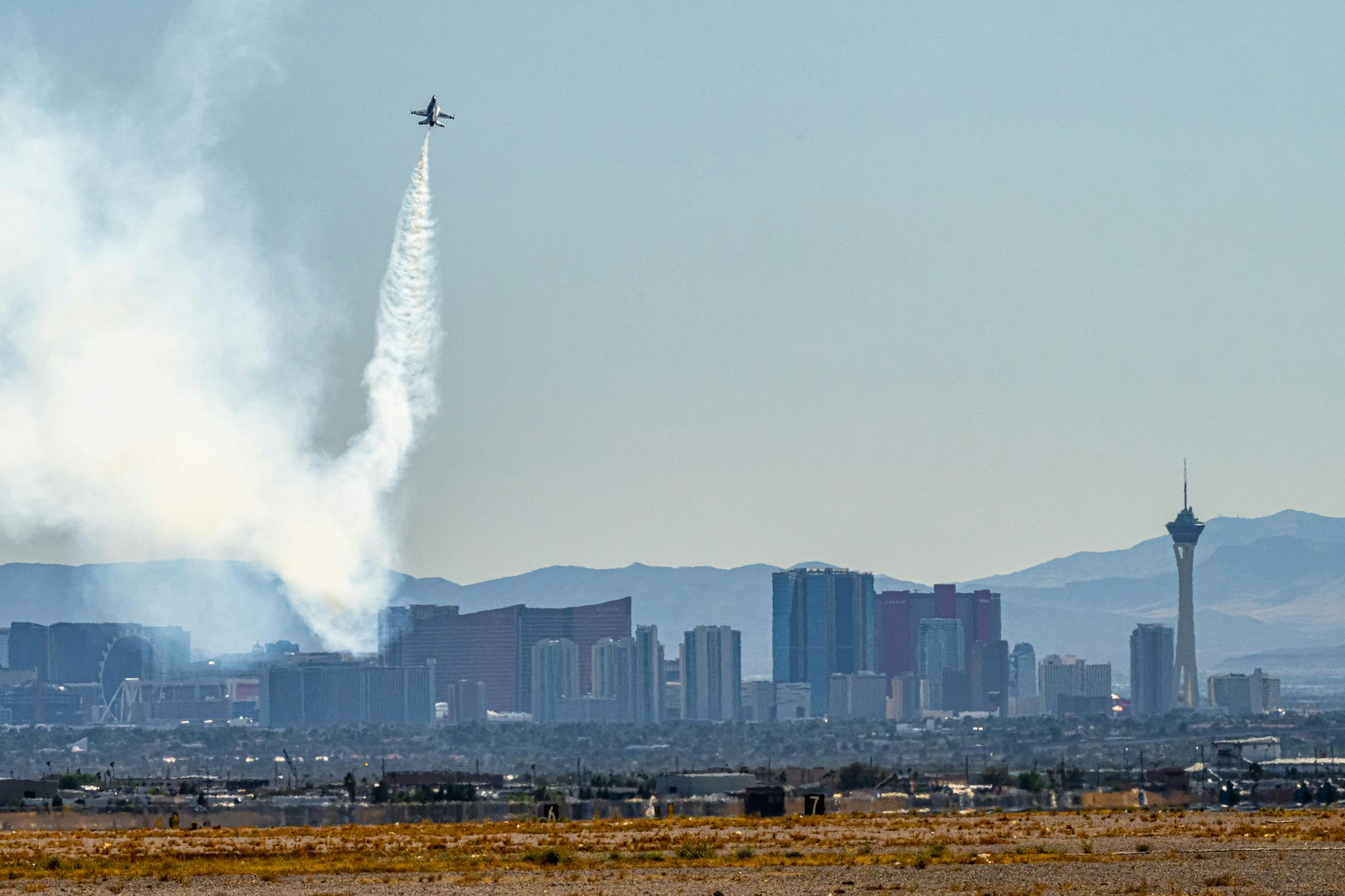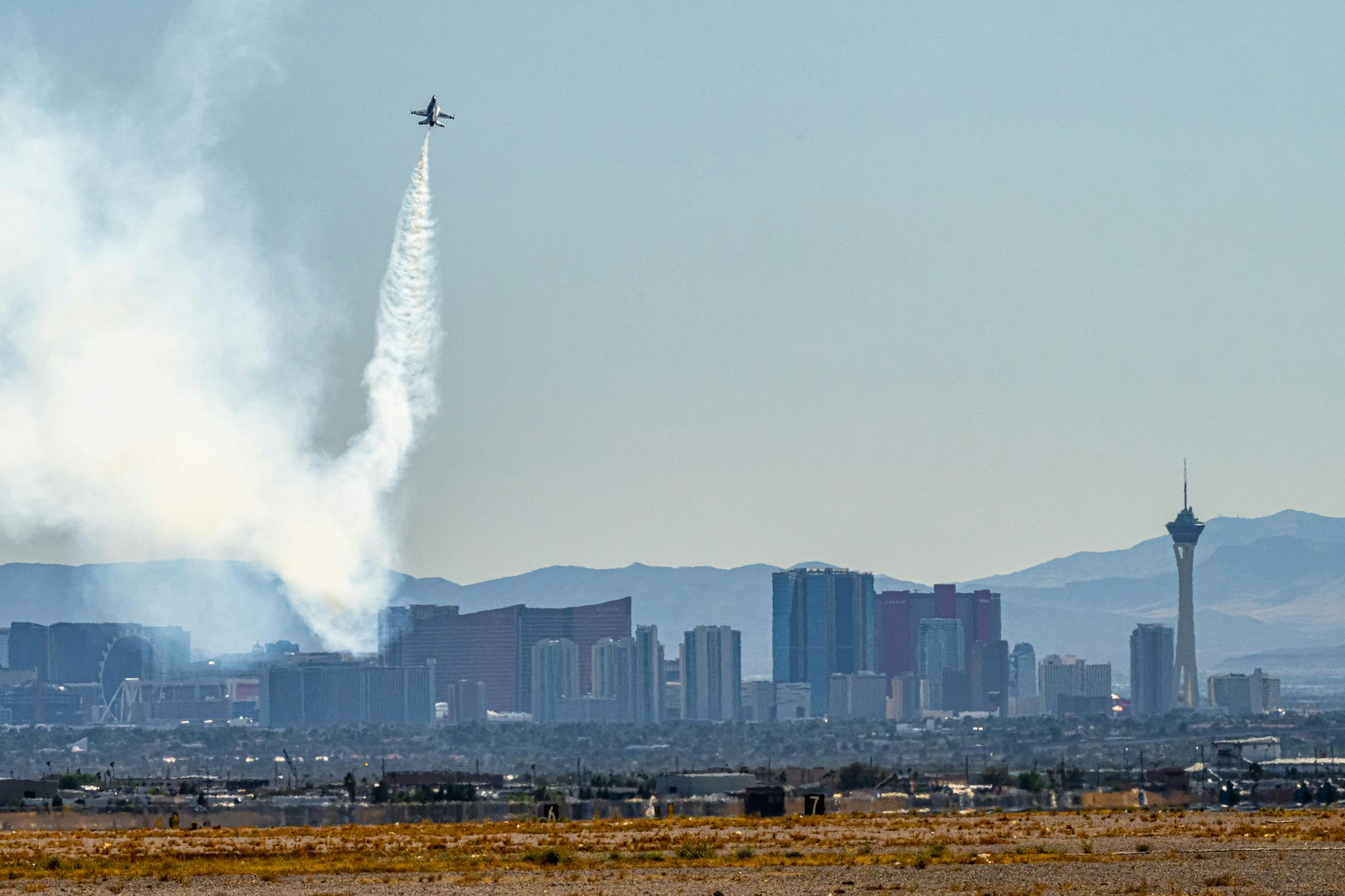 Thunderbird soaring over Las Vegas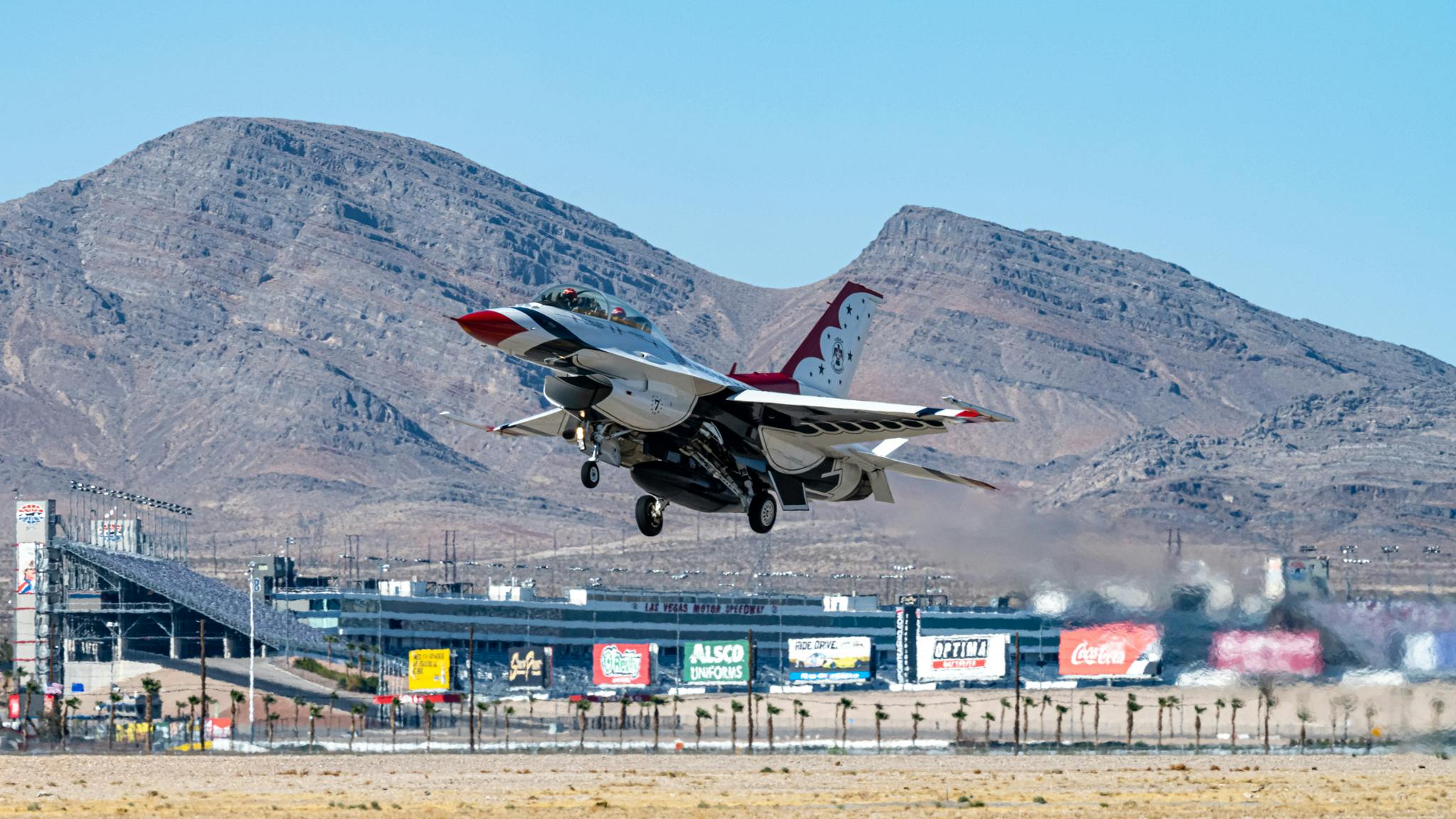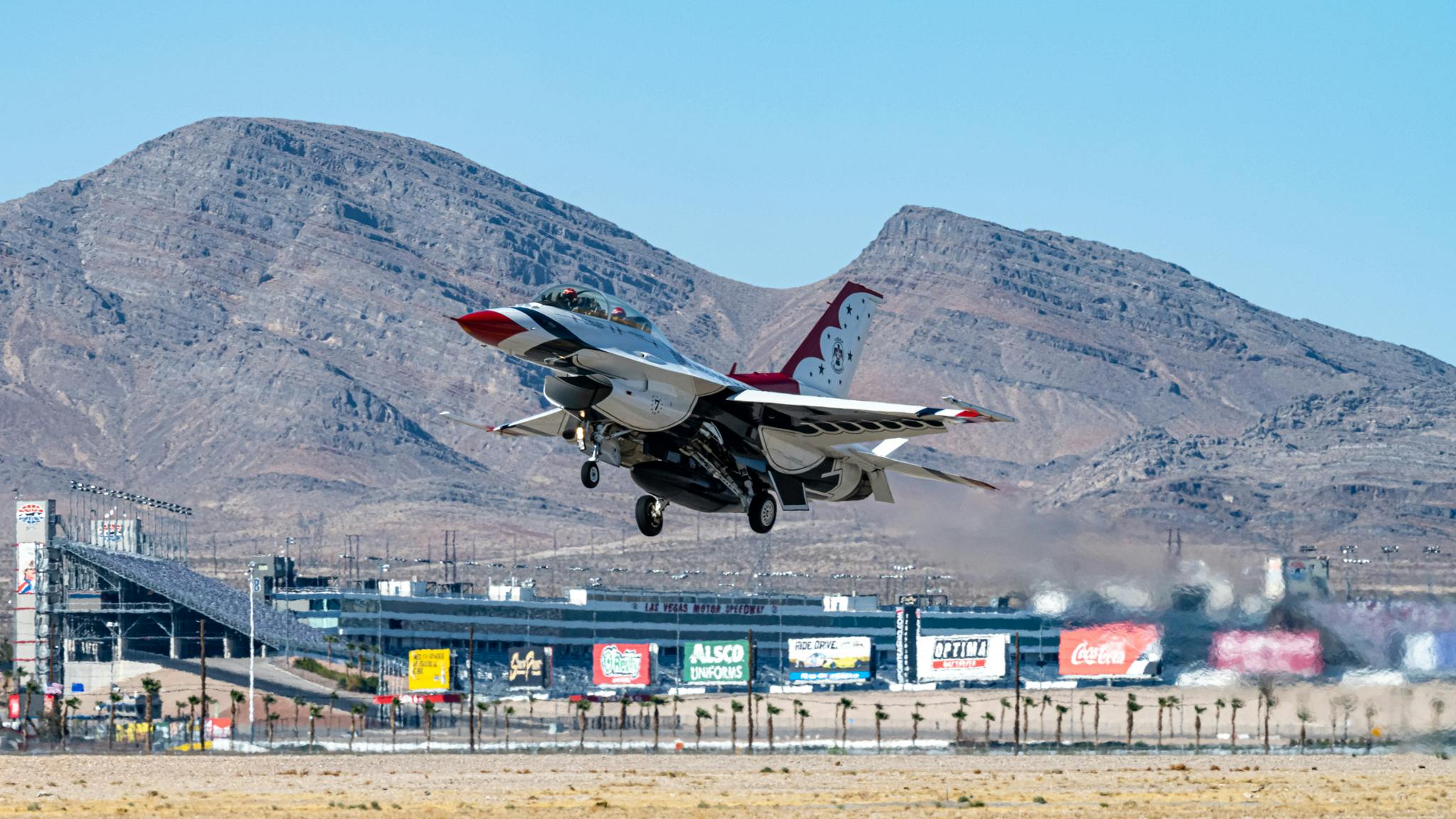 Thunderbird coming in for landing
Jared's flight was yet another opportunity to witness the acumen of the Thunderbirds team — and a chance for Inspiration4 and the Thunderbirds to continue to inspire aviation fans and spaceflight fans alike.
"The Thunderbirds are always incredibly professional airmen," Jared added. "They are proud of their role on the team and the important mission they serve for the U.S. Air Force and the country. It was really no different during this flight. It is a pleasure watching them work. The team has been inspiring millions of people across the world for decades. They accomplish their mission with how they perform in the air but also with the important work they do on the ground."
"This was an opportunity to learn from the best as we begin our journey to inspire others in space and here on Earth."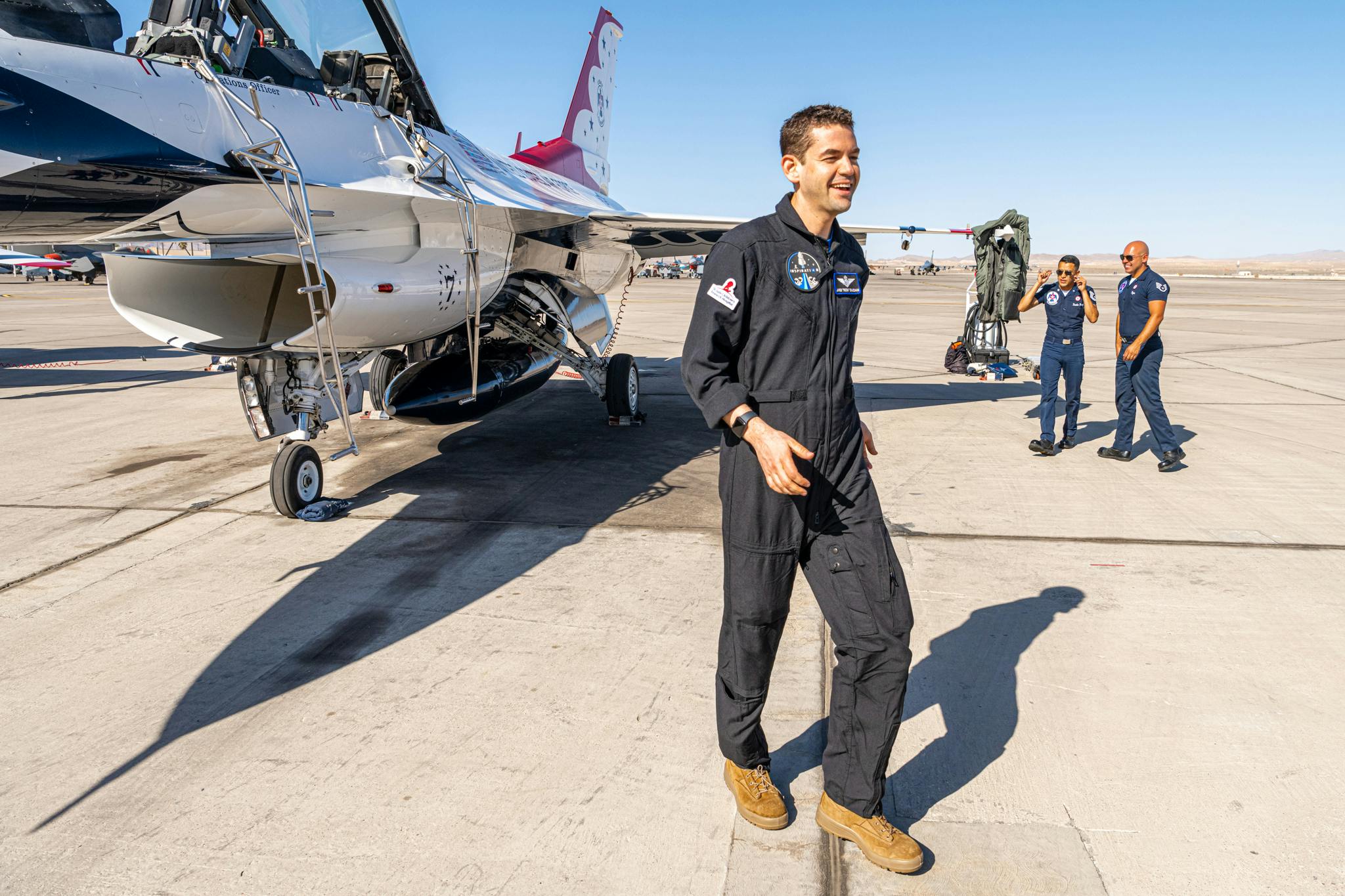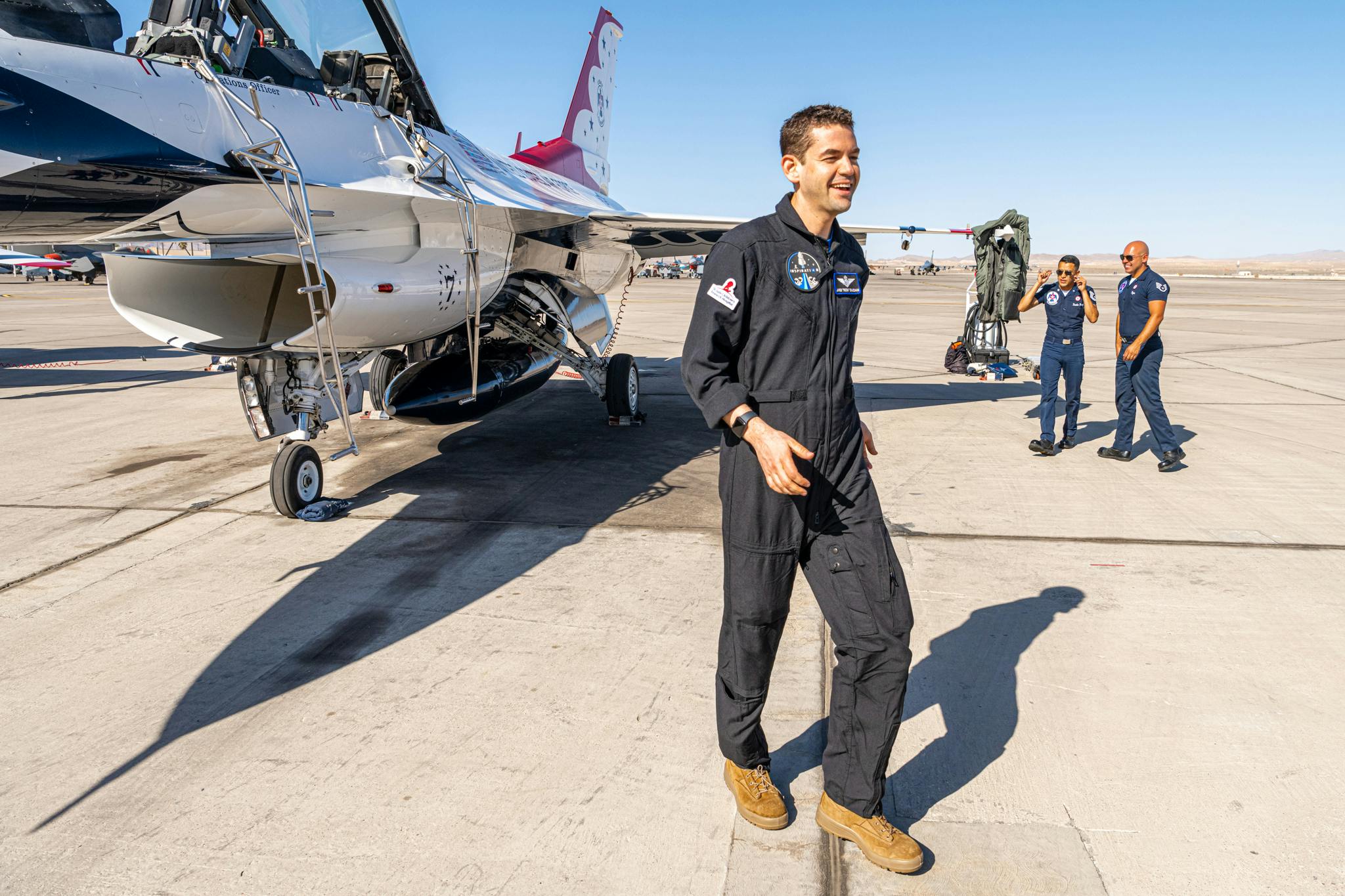 Post-flight excitement