Weather Conditions 70% Favorable for Launch of Inspiration4 on Wednesday, September 15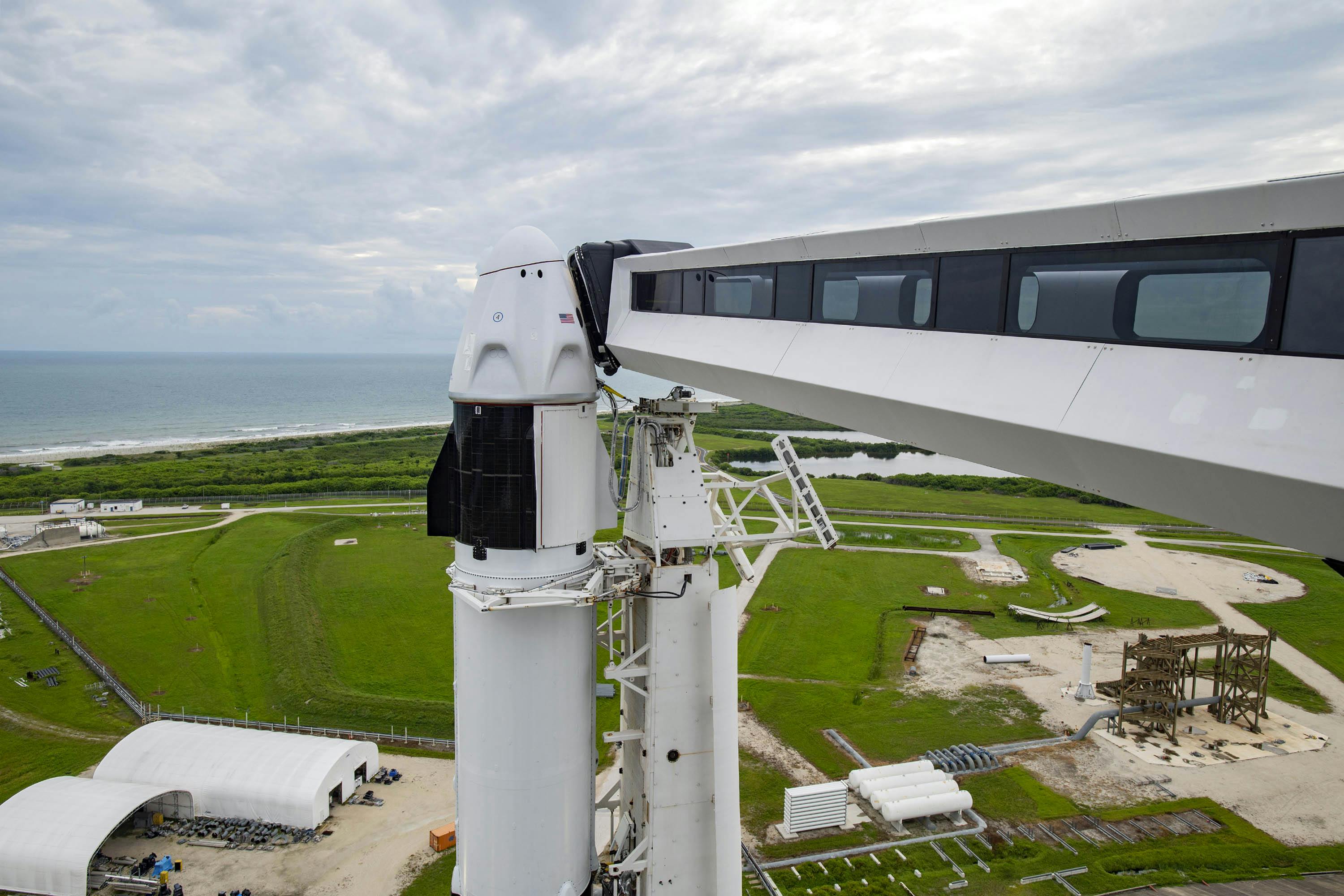 CAPE CANAVERAL, FL, September 12, 2021 – Teams from SpaceX and Inspiration4 are now targeting a five-hour launch window for the Inspiration4 mission opening at 8:02 p.m. EDT on Wednesday, September 15. If needed for any reason, a backup window is available opening at 8:05 p.m. EDT on Thursday, September 16. 
Teams selected the five-hour launch window based upon weather forecasts for the launch site, along the ascent corridor, and possible landing locations off the coasts of Florida for a safe return of the crew and splashdown a few days later. The latest forecast from the U.S. Space Force's 45th Weather Squadron predicts a 70% chance of favorable conditions for liftoff at the launch complex.
SpaceX and the crew of Inspiration4 are conducting dry dress – a full rehearsal of launch day activities – tonight followed by a static fire test of the Falcon 9 launch vehicle. Activity in advance of launch has been picking up with the crew's last day of training in Hawthorne on Wednesday, arrival in Florida on Thursday, and several payloadannouncements, as well as Dragon's mate with Falcon 9 and roll to vertical on the pad at historic Launch Pad 39A. 
For background on the Inspiration4 crew, see the original crew announcement from March 2021 as well as crew bios at https://inspiration4.com/crew. To follow Inspiration4's journey throughout the mission, visit www.inspiration4.comand follow Twitter (@inspiration4x), Facebook (@inspiration4mission) Instagram (@inspiration4) and YouTube (@Inspiration4).
###
Media Contacts: 
Brian Bianco
BCW for Inspiration4