Inspiration4 Mission Announces Splashdown Time to Return from Orbit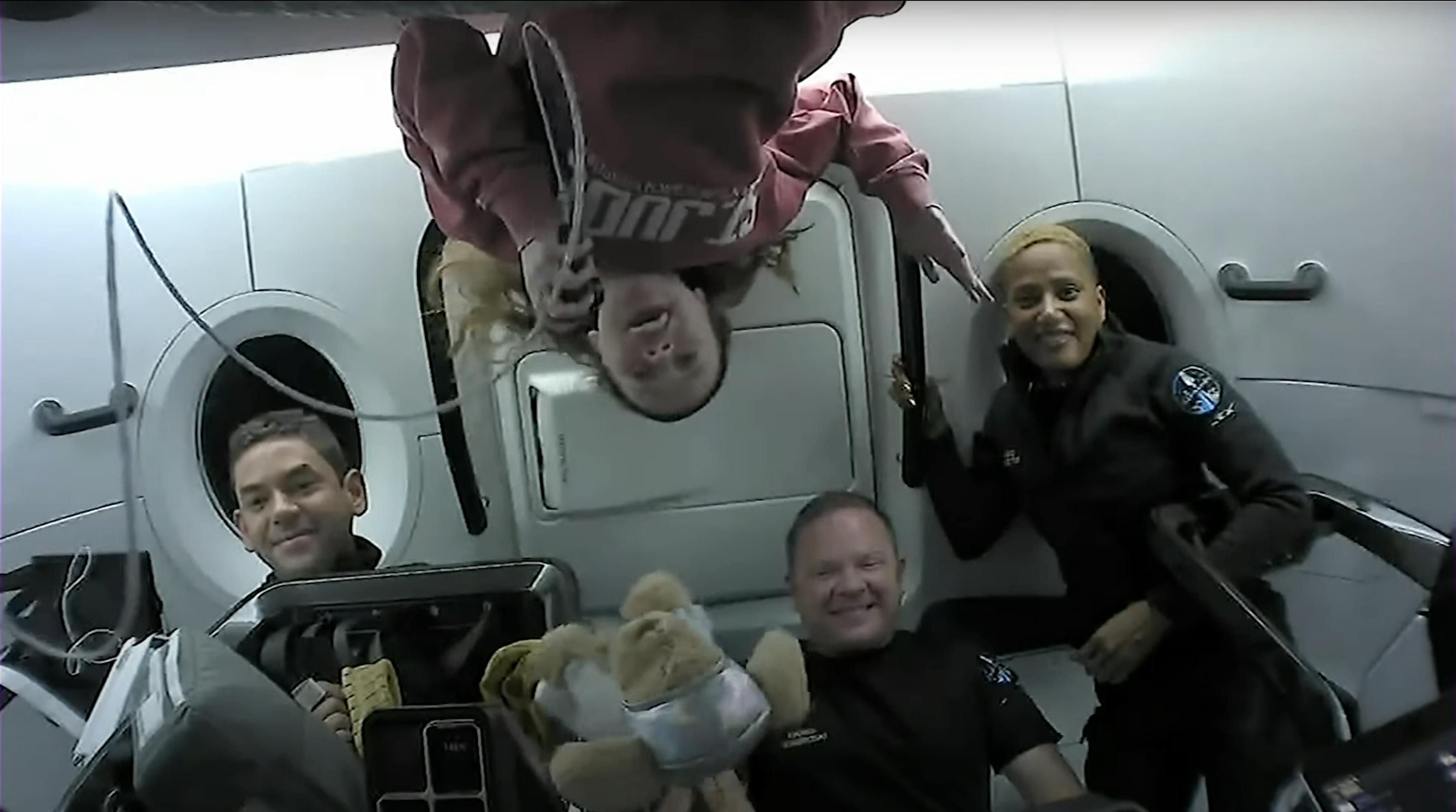 Inspiration4 Mission Announces Splashdown Time to Return from Orbit
CAPE CANAVERAL, FL, September 17, 2021 – Tonight Inspiration4, the world's first all-civilian human spaceflight mission to orbit, shared the crew would return tomorrow, September 18, with a targeted splashdown at 7:06 p.m. EDT in the Atlantic Ocean off the coast of Florida. To prepare for this return, Dragon completed two burns tonight to reduce the spacecraft's altitude to approximately 365km and line up the ground track with the landing site. A timeline of activities for Dragon's return to Earth and splashdown is available on SpaceX's website.
The Inspiration4 crew has had a busy almost 48 hours in space, with activities including:
- A live inflight update showcasing some of what they have been doing in space at 5 p.m. EDT on September 17.
- A recorded interview (captured September 16) with a few patients of St. Jude Children's Research Hospital® to give them a first look of the spacecraft's cupola observation window and answer questions.
- The opportunity to ring the closing bell of the New York Stock Exchange on September 17.
- Enjoying fresh food throughout the mission. 
- And talking with a number of supporters during both days of the mission so far, including actor Tom Cruise, SpaceX Chief Engineer Elon Musk, and the crew's families and close friends.  
The mission has also seen significant fundraising support, having now raised nearly $150M to help cure childhood cancer back on Earth. Started by an initial $100 million gift from Isaacman to St. Jude, Inspiration4 has a fundraising goal to raise $200 million through February 2022 to help accelerate research advancements and save more children worldwide. There continues to be new auction items and ways to support being shared during and after the mission. To get involved, click here. 
The mission can be tracked at www.spacex.com/launches through their Dragon Tracker tool. To see updates on Inspiration4's journey throughout the mission, visit www.inspiration4.com and follow Twitter (@inspiration4x), Facebook (@inspiration4mission) Instagram (@inspiration4) and YouTube (@Inspiration4). Additionally, TIME Studios is producing a Netflix documentary series based on the historical rookie crew with episodes now streaming. 
###
Media Contacts: 
Brian Bianco
BCW for Inspiration4