Inspiration4 Crew Arrives in Florida, Targeting September 15 Launch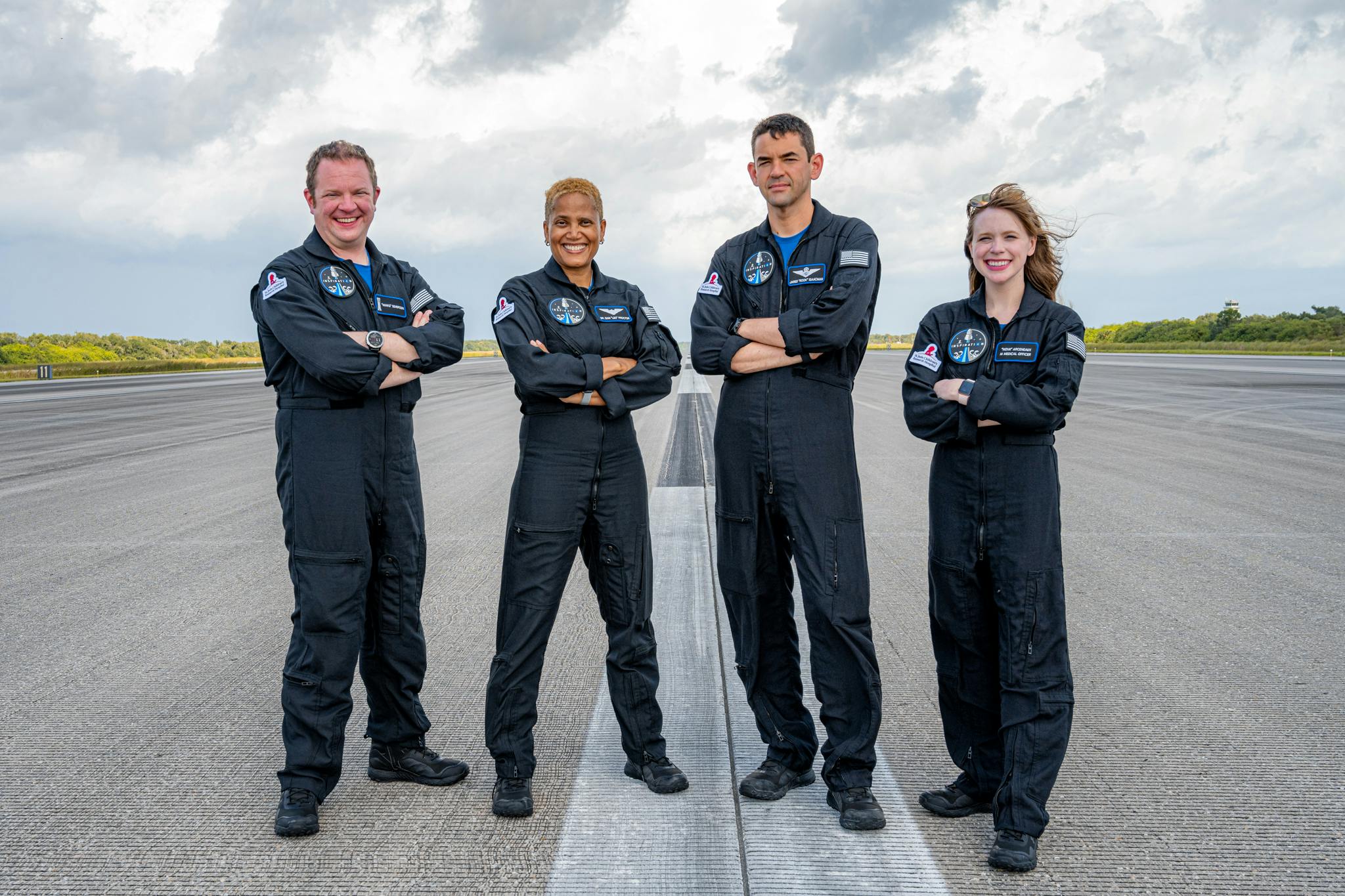 CAPE CANAVERAL, FL, September 10, 2021 –  After completing their final day of astronaut training at SpaceX's headquarters in Hawthorne, California on Wednesday, September 8, the crew of Inspiration4 arrived in Florida on Thursday, September 9, landing at Space Florida's Launch and Landing Facility at NASA's Kennedy Space Center just before noon. Additionally, the Dragon spacecraft that the all-civilian crew will fly aboard was transported from its processing facility on Cape Canaveral Space Force Station to SpaceX's hangar at Launch Complex 39A on Kennedy Space Center where it was mated with the Falcon 9 rocket ahead of an integrated static fire test targeted for this weekend and launch next week.
After arrival, the teams from SpaceX and Inspiration4 also met yesterday evening for a follow-on flight readiness review and an initial weather briefing. After evaluating the readiness of the Falcon 9 rocket, Dragon spacecraft, associated ground systems, recovery assets and other key elements of SpaceX's human spaceflight system, and the current weather forecasts of conditions at the launch site, along the ascent corridor, and at the landing locations off the coasts of Florida for a safe return of the crew a few days later, teams agreed to now target no earlier than 8:00 p.m. ET on Wednesday, September 15 for liftoff. This will allow additional time for final preparations, vehicle checkouts and data reviews. SpaceX and Inspiration4 will narrow down the launch window to five hours approximately three days before liftoff. 
For background on the Inspiration4 crew, see the original crew announcement from March 2021 as well as crew bios at https://inspiration4.com/crew. To follow Inspiration4's journey throughout the mission, visit www.inspiration4.com and follow Twitter (@inspiration4x), Facebook (@inspiration4mission) Instagram (@inspiration4) and YouTube (@Inspiration4).
###
Media Contact:
Brian Bianco
BCW for Inspiration4